We are the 20s + 30s of Fifth Avenue Presbyterian Church — an open and affirming group of young adults in the city. We'd love to get to know you!
We are the 20s + 30s group at Fifth Avenue Presbyterian Church.
Some of us are pursuing our dreams and passions, while some of us are still searching. Some of us are swiping right on Hinge, while others of us are thinking about kids. Some of us are lifelong New Yorkers, while some of us are only here for a short time. No matter how long you are with us, your presence is equally valued.
We value relevant conversations — if it's important to the world, it's important to God. We value one another — we know that we could not get through this world alone, so we celebrate the friendships found here. We value the work of justice. We long to love God and our neighbor better.
We model vulnerability to create a community of support, stability, and safety. We confess that, at times, we fall short. Yet, through Christ's mercy and grace, we forgive and strive to do better. We seek to accept those who feel unaccepted, because we are all beloved children of God and, through the grace of God, we are enough. We are the future and the present of the Church. We don't have it all figured out, but we are discovering what life looks like and how faith fits in it.
Check out our ongoing programs and upcoming events. To receive our weekly e-newsletter, email [email protected]. You can also join our Facebook group, and follow us on Insta.
Our Programs
Community Groups
We meet every Wednesday evening at 7 pm. This meeting alternates between Zoom and in-person meetings at the church, every other week. At community group we play games, we laugh, we dig into meaningful conversation and we close in prayer. You can expect snacks, nametags, a theme for the night, and meaningful connection. Some examples of community group nights have included pumpkin carving, a wine tasting class, advent prayer stations, a financial wellness course, friend speed dating, bible study and more. Join us! We'd love to have you.
Service & Mission
Throughout the year we offer great opportunities to serve God by helping others—locally and around the world—while forming meaningful bonds with one another. Stay up to date with our newsletter and Instagram for these events!
Social Events
Who doesn't need a little bit more joy in their life? Each month we gather together with the sole purpose of connecting and having fun. These events include everything from happy hours to baseball games, museum visits to escape rooms, picnics in the park and update hikes. We would love to have you join us!
Open & Affirming
No matter where you are on your journey of life, love or faith you are welcome here. This group is an open and affirming group. Bring your full, authentic self, exactly as you are, and know that you will be celebrated. To practice this welcome, we invite participants to list their pronouns (if desired) on their nametags, we make sure to discuss sexuality in scripture throughout the year, we celebrate pride month with an event, we try to host our events near a gender neutral bathroom in the church, we partner with the church's larger pride ministry (The Word is Out), and we always strive to continue learning and growing.
Learn More
Join our Facebook group
Follow us on Instagram
Check out our group photos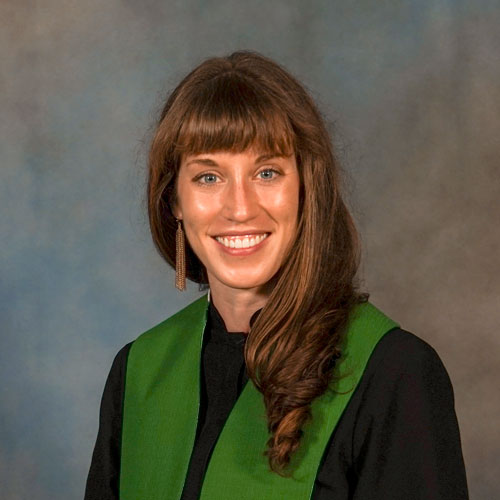 Hi! I'm Rev. Sarah Speed, the leader of the 20s + 30s group at Fifth Avenue Presbyterian Church, and I would love to get to know you! I moved to NYC in 2021 to begin leading this amazing group, and can not imagine a better community to call home. If you have questions about our theology, the church, our activities, or if you'd just like another friend in the city- I'm here. I'd love to grab a coffee or hop on zoom together to get to know you more. Reach out at email [email protected] and we'll find a time! Coffee's on me.