About Us
Associate Pastor Nominating Committee
Welcome! Fifth Avenue Presbyterian Church has elected an Associate Pastor Nominating Committee (APNC) and charged these good folk with conducting a nationwide search for an Executive Pastor.
We are searching for an individual who will lead FAPC in the area of administration and discipleship. This pastor will report to the Senior Pastor and will work on a daily basis with a talented team of senior staff members to coordinate and support the ministries of the church. We are looking for a smart, administratively-skilled individual who has a passion for Christ's Church, a sense of humor, strong communication and team-building gifts and a yearning to do ministry in a diverse, fast-paced urban setting.
This individual will engage in some pastoral care and worship leadership. And yes, we would love to find a strong preacher. In terms of credentials, we are looking for individuals who hold a M.Div. degree from an accredited seminary and who are ordained in the Presbyterian Church (USA). This is a position that requires ministerial experience.
You can review a copy of our MIF (Mission Information Form) here.
If you believe you would excel at leading an exhilarating and transformative ministry in midtown Manhattan, please consider applying.
Interested candidates should email Ken Henderson, Chair ([email protected]) with a cover letter, a resume, a copy of their PIF and a Statement of Faith.
Our hope is to move toward virtual interviews by February of 2021, and (if possible) to in-person interviews in March/April 2021, all aiming toward a start date of June 2021.
For those interested in more general information about the position, we invite you to review the information below and learn more about Fifth Avenue Presbyterian Church.
Meet the Fifth Ave Associate Pastor Nominating Committee (Committee names and bios, below)
Review our Ministry Information Form
Get to know Fifth Avenue Presbyterian Church at fapc.org and FAPCinNYC, our YouTube Channel.
Meet our Associate Pastor Nominating Committee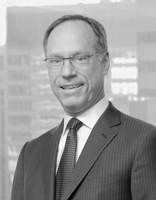 Ken Henderson, Chair
Originally from a small town in Georgia, Ken moved to New York City in 1976 to attend law school at NYU and has called the city home ever since. He is a corporate lawyer with a focus on transactional matters. He has served on various nonprofit boards including San Francisco Theological Seminary. Ken and his wife Kathy have been members of Fifth Avenue Presbyterian Church for more than forty years. He has served on all three church leadership boards, including Clerk of Session, multiple terms as President of the Trustees and Vice Moderator of the Deacons. Ken has also gifted the church by chairing the Strategic Planning Committee and recently chaired FAPC's Task Force on Immigration, Sanctuary and Refugees. He looks forward to leading the APNC in this important pastoral search.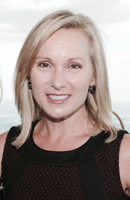 Kirsten Aiello
Kirsten grew up as a Lutheran in St. Louis, Missouri where her grandmother served as the church secretary for more than forty years. She moved to New York City to pursue her acting career and while she was searching for a new church home, she 'accidentally' attended an Easter service at Fifth Avenue Presbyterian Church in 1994– and never left. Kirsten and her husband Greg got engaged at an FAPC Christmas eve service and have raised 3 kids in the church. They continue to feel fed, nourished and inspired every week. Kirsten has served as a Deacon and an Elder and currently co-leads a weekly women's Bible Study community group via zoom. A lifelong runner, she discovered a love for cycling while training for a marathon and has been teaching spin classes for the last 6 years.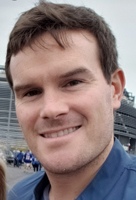 Spencer Almy
Spencer grew up in Portland, Oregon and attended college in DC before moving to New York in 2009. During his university years, he enjoyed his time as a varsity rower. Spencer and his wife, Kristen became members of Fifth Avenue Presbyterian Church in 2015. They welcomed a daughter in 2019 who was recently baptized by Rev. Werner Ramirez. Before they were parents, Spencer and Kristen traveled extensively and have visited 5 continents. Spencer enjoys participating in FAPC's young couples' group and looks forward to serving on the APNC.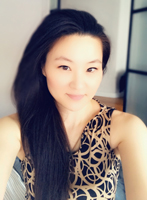 Amy Chung
After studying in Massachusetts and Washington D.C., Amy made New York City her home in 2003. A lifelong Presbyterian from Westchester New York, Amy has attended Fifth Avenue Presbyterian Church for the past eleven years and became a member in 2019. Amy serves as a Trustee on the Legal and Insurance Committee and professionally, provides in house counsel for a pharmaceutical company. Amy is a devoted aunt and a proud dog mom to Bumi, her Shih Tzu who, since March, has enjoyed interrupting zoom calls.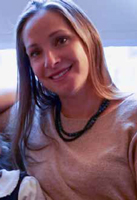 Heather Guardado
Originally from California, Heather moved to New York City at the age of 8 years old. Professionally, she has worked in finance for both the public and private sectors and is currently a portfolio manager. Heather grew up in a family of many different faith traditions and made Fifth Avenue Presbyterian Church her home in 2013. She and her husband Jose were married by Rev. Scott Black Johnston in 2014. She has been active in the church ever since through family ministries and is currently serving as a Deacon. Heather attended the 2019 mission trip to the US Mexico border.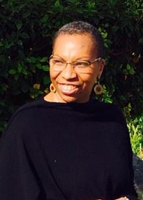 Roseanne Lind
Roseanne was born and raised in Brooklyn, NY and grew up attending her neighborhood Baptist church. Roseanne became a Presbyterian in 1982 and has been a member of Fifth Avenue Presbyterian Church since 2011. She has enjoyed being an Usher and has served two terms as a Deacon where she participated with the work of the Worship, Fellowship, and Shepherds' Committees. Roseanne has participated in FAPC's Theatre Fellowship group and is an avid fan of the arts, particularly film and television. Roseanne is a professional fashion stylist and wardrobe consultant.