Life is full of big questions. One question I have wrestled with is my faith in God.
I grew up in a Christian home. My parents took me and my siblings to church every Sunday. We attended the Michel Camp Methodist Presbyterian Church in Tema, Ghana, where I was involved in Sunday school and youth ministries. I knew about God and what Jesus did from an early age. I can't say that I had any doubts as a youngster.
I later went to college, and though I occasionally attended church service with my colleagues, I was mostly caught up with the social life on campus, hanging out with friends. During my final year, whilst at home for the Christmas holidays, my dad asked me to attend an evening church service with him. But instead my cousin and I attended a party organized by one of my college friends.
That night did not end well. We got into a terrible car accident racing with others. Our car was totaled, but miraculously we got away with minor injuries. At that moment I knew God was with us, and I needed to fully commit myself to him. I attended worship service with my family regularly thereafter and devoted my life to God.
In 2005 I moved to New York City, and the following year I met Tom Crowfis during my graduate studies at Hunter College. He invited me to fellowship with him here at Fifth Avenue Presbyterian Church, and I immediately decided to make here my religious home. Impressed by the ministries, I became a member, joined Focus of Next and got involved as a volunteer. I felt connected with this faith community and was elected to the Board of Deacons and the Session.
Just when I thought my life was on the right track, I faced a series of difficulties. I lost my job, coupled with immigration issues, and later the breakdown of my marriage.
After unsuccessful attempts to reconcile our differences during the marriage, we decided to go our separate ways. I found out during the divorce that the daughter we had was not mine. Shocked and appalled, I tried to find out the reasons for what had happened, but to no avail.
There were times I felt hopeless and thought my life had ended. Not sure of what to do next, I sought for God's intervention by committing to prayers, reading the Bible daily and sharing fellowship with friends and my community group members here at the church.
Trusting in the Lord has been wonderful, and I feel renewed with another opportunity to live. I have God, and my faith in him has deepened. I have prayer, a personal relationship with Christ and an ever-growing network of people here that I continue to fellowship with.

I believe in the death and resurrection of our Lord Jesus Christ, and that he comforts us no matter what our life circumstances may be.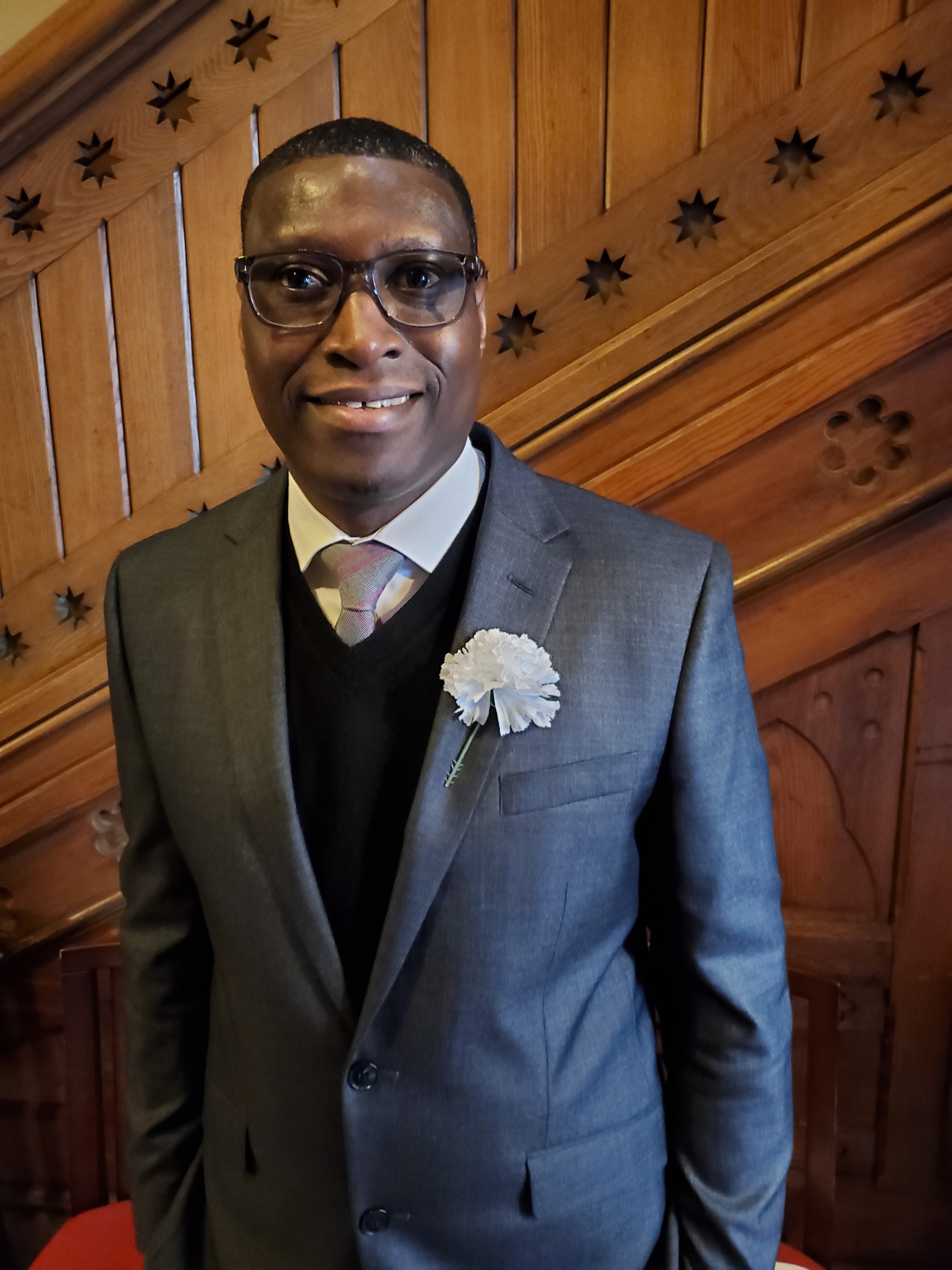 Patrick Obeng-Frimpong has been a member of Fifth Avenue Presbyterian Church since 2006. He shared this testimony on March 8, 2020, the Second Sunday in Lent.