Fall 2021 is full of fresh starts. Join Fifth Avenue Presbyterian Church as we rise and rebuild our lives, our cities and our hearts. From community groups to podcasts, let us experience God at work in our lives.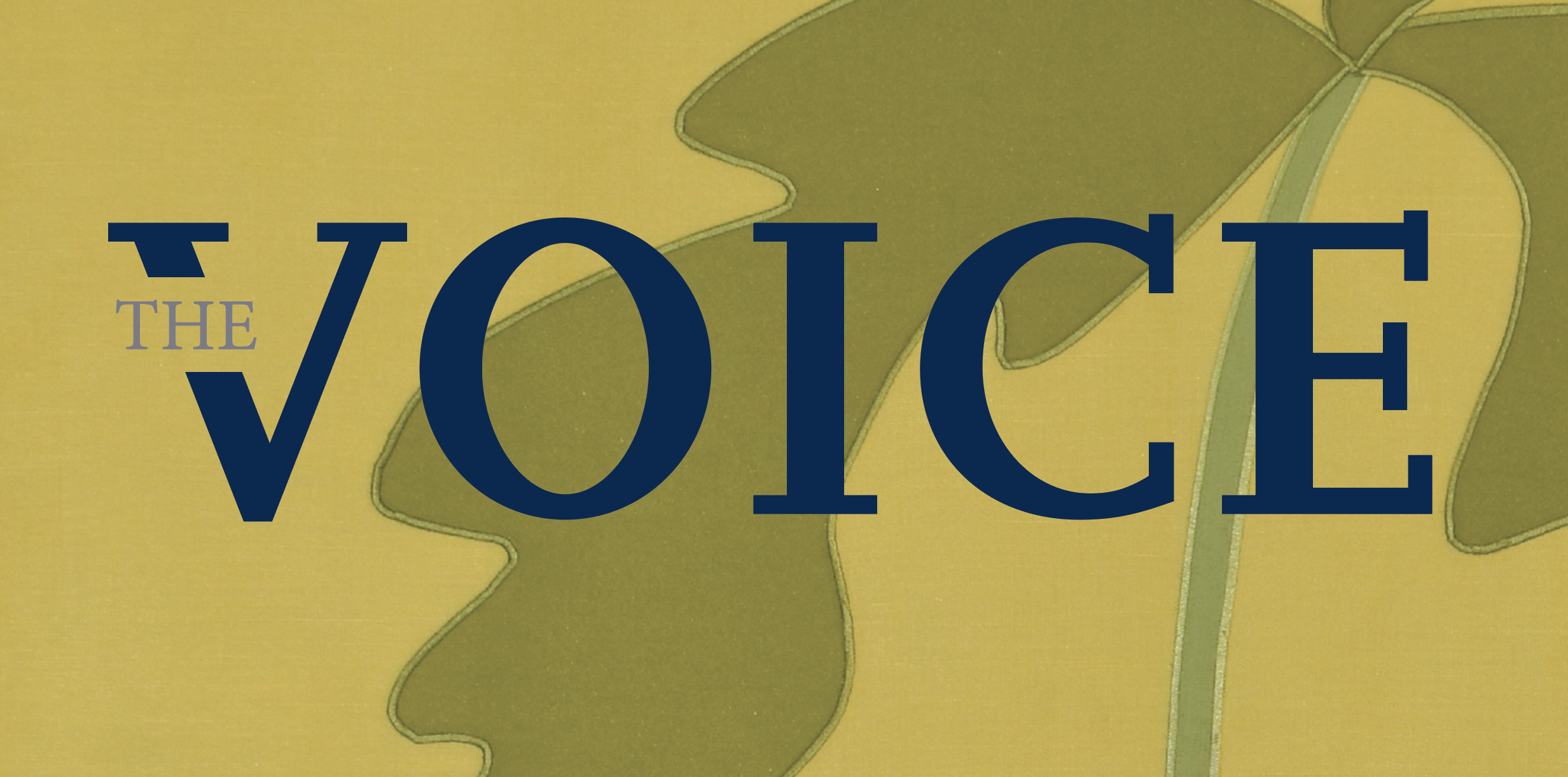 Experience the beauty of worship with Fifth Avenue Presbyterian Church's new weekly worship video, Light Leaven & Salt.
This new weekly worship video is available at fapc.org/worship every Sunday at 5 pm, EST. Light Leaven & Salt features the complete weekly sermon, musical selections from the Fifth Avenue Chamber Choir and other highlights from that week's Sunday 11 am worship service. Light, Leaven & Salt can be watched at your convenience throughout the week.
Join us for an exciting season ahead. In our year of fresh starts, worship and learn with Fifth Avenue Presbyterian Church. Together, we will be the Light, Leaven & Salt in New York City and beyond.

As Covid-19 protocols continue to change, look for upcoming details and requirements in church communications.
Worship
Fall 2021 Sermon Series
Faith at Work: Building Self, Relationships and Society for a New Day
As we struggle to emerge from the pandemic, there is work to be done. This fall, as we seek, step by courageous step, to be part of what comes next in New York City and around the world, Fifth Avenue Presbyterian Church is going to reflect on Biblical stories about building. Click here to read more about this sermon series you won't want to miss. Bring your hearts and your hammers. Join us in worship!
Homecoming
Sunday, Sept. 12, 11 am
Welcome back! After more than 18 months apart, we are so excited to be able to worship together on Homecoming Sunday, September 12th at 11 am. Ready to build something new? On Homecoming Sunday, we will kick off our Fall Sermon Series: Faith at Work: Building Self, Relationships and Society for a New Day. Weather permitting, we will be having special music and fellowship outside on 55th Street after worship. Join us for what promises to be a joyful day! Worship will also be available via Livestream.
Crossroads Podcast
Enjoy this monthly Fifth Avenue Podcast for the curious and theological mind. Now available on Apple Podcast and fapc.org/podcasts.
September: We'll explore the theology of play!
Adult Education
Book Club: The Death and Life of Aida Hernandez
Wednesdays, Sept. 29 • 7 – 8 pm
Join us for a four-week book discussion, held on Zoom. We'll read the true and harrowing account of Ms. Hernandez and explore the history of the U.S. border and policies around citizenship. This Zoom Book Club will be led by Frontera de Cristo's, The Rev. Mark Adams and members of the Mission Partners group. Purchase of the book is required and participation in all four meetings is encouraged. Register here. Email [email protected] for questions.

Rebuilding Joy in Our Lives and Our Relationship To God
Sunday, Sept. 19 • 7 pm, Webinar
What we are most hungry for today is joy and the vitality it provides in life. In response to this urgent need in our society, the session will examine Jesus' sayings about joy, Karl Barth's theological anthropology, and Heinz Kohut's self psychology and offer a spirituality of joy. This webinar underscores the centrality of our relationship with God and others in becoming joy-available people and affords us to rebuild our authentic self. Dr. Angella Son is an associate professor of Psychology and Religion at Drew University. Register here.

Rebuilding Jerusalem: A look at Biblical Archeology
Sunday, Sept. 26 7 pm, Webinar
In the years following the Israelites' return from captivity in Babylon, leaders such as Haggai and Nehemiah concerned themselves not only with teaching but also the rebuilding of Jerusalem. Biblical Archeologist, Dr. Ron Tappy, will join us to discuss the geography of Jerusalem, trace the physical setting of the Temple within the city, outline the basic design of the Temple, and then focus on the massive renovations begun in the New Testament period by none other than Herod the Great. Register here for this webinar.
*Dr. Ron Tappy is a Professor Emeritus of Bible and Archaeology at Pittsburgh Theological Seminary and Project Director at The Zeitah Excavations in Israel.
Congregational Care
Bereavement Group
Wednesdays, Sept. 29 – Dec 8 • 7 pm, Zoom
Do you know someone who is struggling with grief and the aftermath of loss? Fifth Avenue will offer a ten-week support group, led by counselor Ellen Theg. This group will meet via Zoom. The cost is $125 for the full program and financial assistance is available if needed. To register, email Kristia Tolode at [email protected] by Sept. 24.
Employment Advisory
The Art and Science of the Interview
Tuesday, Sept. 21 • 6:30 pm, Zoom
Interviewing for a job is both an art and science. The most important thing to consider is that interviewing for the job is often very different from actually doing the job. Register here for this Zoom meeting.
The goals of this session will include :
Doing the right kind of homework to succeed in your interview
Making an effective close at the end of the interview
Demonstrating your strategic value before, during and after the interview
*Presenter Richard Lipstein is an executive recruiter with Gilbert Tweed International. Mr. Lipstein formerly served as Vice Chairman of the Board of Directors of the CFA Society of New York and is regularly quoted in The Wall Street Journal, Reuters, Bloomberg, and National Public Radio.

Family Ministries

Join us Sunday mornings for our Parents Community Group, open to parents of young children who want to explore how to raise our faithful, Christian families in New York City. The Parents Community Group meets every Sunday at 9:30 am in the LaDane Williamson Christian Education Center. If you'd like to be added to the email list please contact us at [email protected]
Family Ministries Homecoming Celebration
Sunday, Sept. 12 • 9:30 – 10:30 am, LaDane Williamson Christian Education Center
All families with Sunday school and youth group age kids are invited to join us to reconnect! Although we will not be doing breakfast this year, we will have crafts and activities for the kids. Parents, this is your opportunity to meet Sunday school teachers and to hear about what we are doing this year.

Youth Events

Sunday Morning Youth Group
Sundays beginning Sept. 12 in the LaDane Williamson Christian Education Center at 9:30 am
Youth in grades 6-12, join us each Sunday morning. We'll share our rose and thorns (highs and lows) of the week and discuss Biblical texts and life topics that lead us to consider what it means to follow Christ as a teenager. This Fall, our series is "Faith in an Anxious World." No sign up needed.

'Last Friday Meetups'
Friday, Sept. 24 • 7:30–9 pm, LaDane Williamson Christian Education Center
Let's end the week together. Youth in grades 6-12, join us for games and Bible Study. No sign up needed.

20s + 30s
20s + 30s Community Groups will begin on Wednesday, Sept. 22 and continue through Dec. 15 from 7 – 8 pm. We will meet virtually and in person at Fifth Avenue Presbyterian Church on a rotating schedule. To register, email [email protected].