About Us
Hybrid Church at Fifth Avenue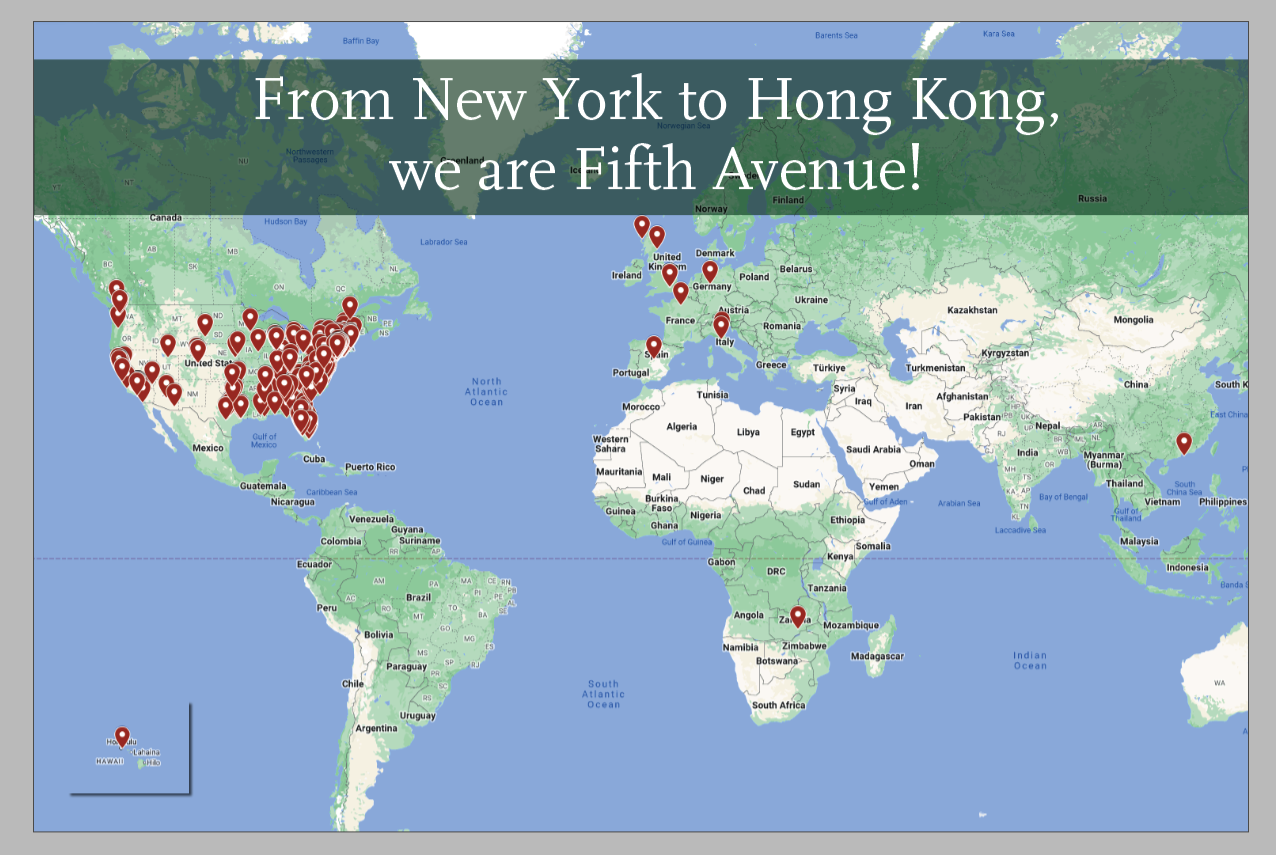 Wherever you are in the world, we welcome you to Fifth Avenue Presbyterian Church.
We're so happy you're here!
Whether you've found your way to Fifth Avenue Presbyterian Church through our dynamic livestream worship and hybrid programming, or you'd like to stay connected to Fifth Avenue after a move, you are welcome here! Look to our hybrid church community for offerings that take seriously our mission to be Christ's light, leaven, and salt in New York City and beyond.
What Is 'Hybrid Church?'
"Hybrid church" describes a congregation with two campuses—a physical, in-person campus and an online campus. The online campus refers to livestream and on-demand playback of Sunday worship, as well as Zoom Bible study, webinars, livestream events, and other church ministries (such as pastoral care) delivered online.
We will have many opportunities for hybrid and remote members to connect with each other and with Fifth Avenue at events like our Beyond the Walls Weekend, Zoom office hours, hybrid coffee hour, and in small group connections across our regional hubs of worshippers. Make sure you sign up for our Hybrid Church Newsletter for all of Fifth Avenue's latest hybrid events and offerings!
This ministry follows in the ancient traditions of our faith: communities who met in small groups, across great distance in far-flung locations, but connected through shared ritual and letters of encouragement.
We may be far in time zone or geography, but we draw close in community care. We are working prayerfully and in connection with each other to perceive now, as Isaiah 43:19 tells us, how "God is doing a new thing" wherever we find ourselves.
Our Programs
Weekly Office Hours
Join Rev. Natalie Owens-Pike each Wednesday for a meaningful time of fellowship and fun! Sign in right at 5:30pm or drop-in anytime during our chat – her virtual door is open to you from 5:30pm – 7:00pm EST. Come as you are and bring whatever is on your mind and heart. We'll talk about our weeks, share whatever is on our minds and hearts, and close with a time of prayer for our community and for you. You can sign up for our Hybrid Church Office Hours here.
If you'd like to schedule a time to meet with Natalie or have a pastoral care request, she reserves time for one-on-one meetings each week. Please contact her at hybridchurch@fapc.org to set a time.
Zoom Coffee Hour
Coffee hour is an important time in the life of any church, where members and clergy enjoy refreshments and build fellowship. Starting on September 10, Homecoming Sunday, we will host virtual coffee hour every Sunday at 12:15 pm EST. This will be a great way for our online members to get to know one another and Fifth Ave staff and clergy. Bring your Sunday morning coffee or tea and come share in our post-service fellowship. Receive the Zoom link and register here. If you would like to learn more, please sign up for our Hybrid Church Newsletter or email Natalie at hybridchurch@fapc.org.
Hybrid All-Church Programming
Many of our church programs are accessible online. Check out our calendar of events for Zoom Bible study times and topics, hybrid Adult Education programming, livestream concert series, worship, and more.