Community Life
Beyond the Walls
We say it from the pulpit every Sunday: Our faith community extends far beyond the walls of this church.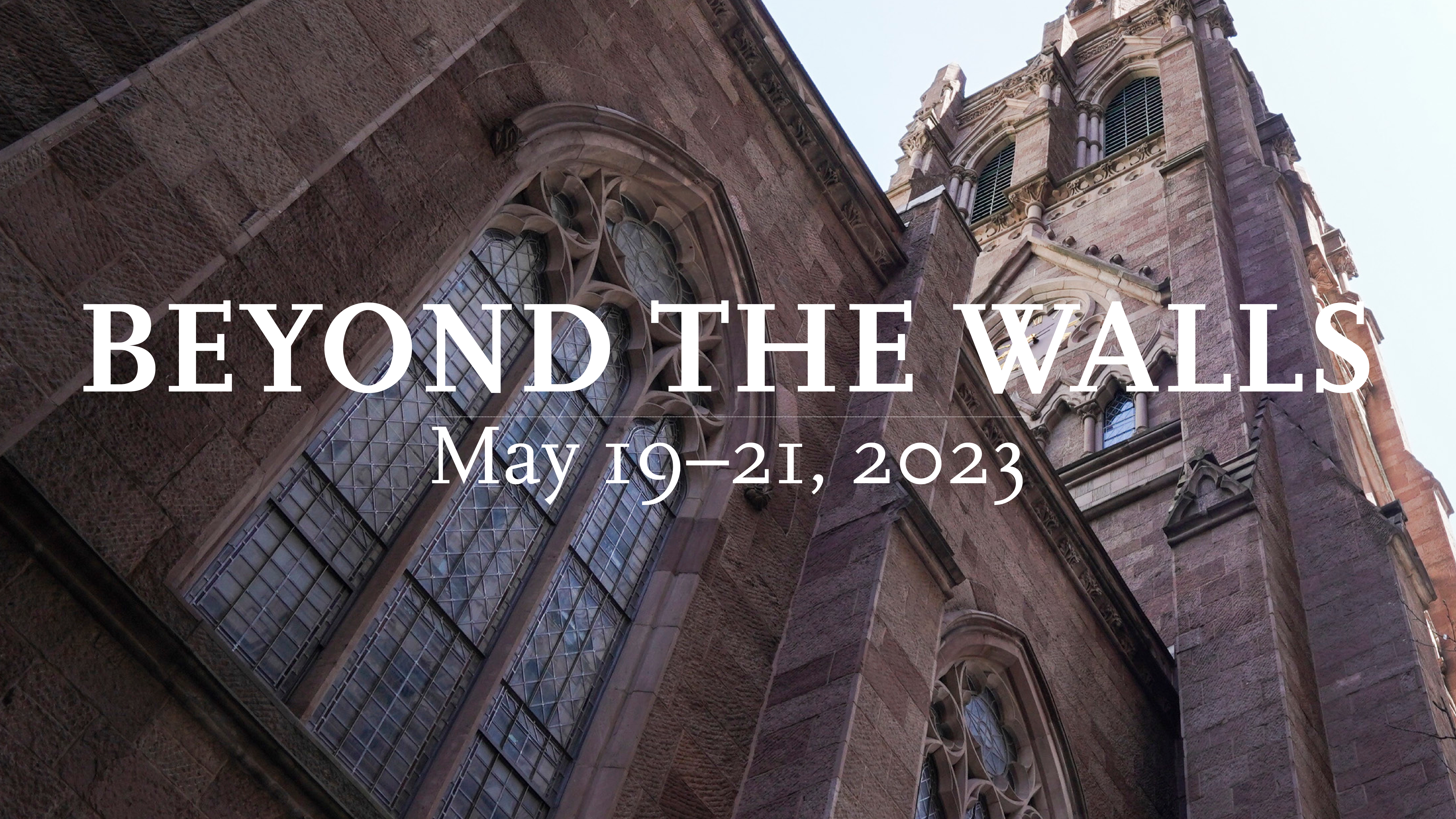 But remember, too, that worshipers "out there" are always welcome "in here."
We invite you to be part of our first-ever Beyond the Walls weekend, set for Friday, May 19, through Sunday, May 21, 2023. The weekend is intended to give livestream worshipers from outside New York (our "far-flung sheep") an opportunity to get to know Fifth Avenue Presbyterian Church up close. And for us to get to know you!
Why We Hope You Will Come
Church is not something you do alone. We need each other. We need communal support to grow in our faith. Our hope is that individuals from all over the country will meet as distant relations in New York, but will leave as a community.
The pastors are eager to know all of you better, and for you to know us. This weekend will be an important step toward caring for one another and being in relationship with one another.
We don't want our members who live far away to just be names on a screen. We want to feel like family, and from time to time, every family needs a reunion!

The Details
The weekend schedule combines church events with free time in the city, so you can get acclimated to Fifth Avenue and enjoy a mini-vacation at the same time.
How long you spend in the city is up to you. If possible, we hope you will arrive by late afternoon on Friday, May 19, for our welcome event. We hope you can stay until all events conclude, which will be about 2 pm on Sunday, May 21.
To help with our costs, we are asking a registration fee of $30 for individuals, or $50 for two.
The Weekend Schedule
Friday, May 19
5 pm: Introductions and tour of the church
6 pm-7:30 pm: Meet the pastors over wine and cheese on the Weber Terrace
Saturday, May 20
8:30 am: Breakfast
9 am—12 pm: Participate in our Meals on Heels ministry
12:15 pm: Lunch
Free afternoon and evening

Sunday, May 21
9:30 am: Bible study
11 am: Worship (we will recognize you during the service!)
12 pm: Meet other congregants at a special Coffee Hour created just for you!
12:30 pm: Coffee Hour coincides with a historic occasion at Fifth Avenue—the dedication of the Betsey Jackson Board Room and the unveiling of a portrait in her memory. Learn more about this event and history here.