Staff
Celebrating John Sheehan
After five years as the Director of Ecumenical Outreach Partnership and a more than 40-year social work career, John Sheehan will step down on July 1. "I am a lucky person to have done the work I love to do."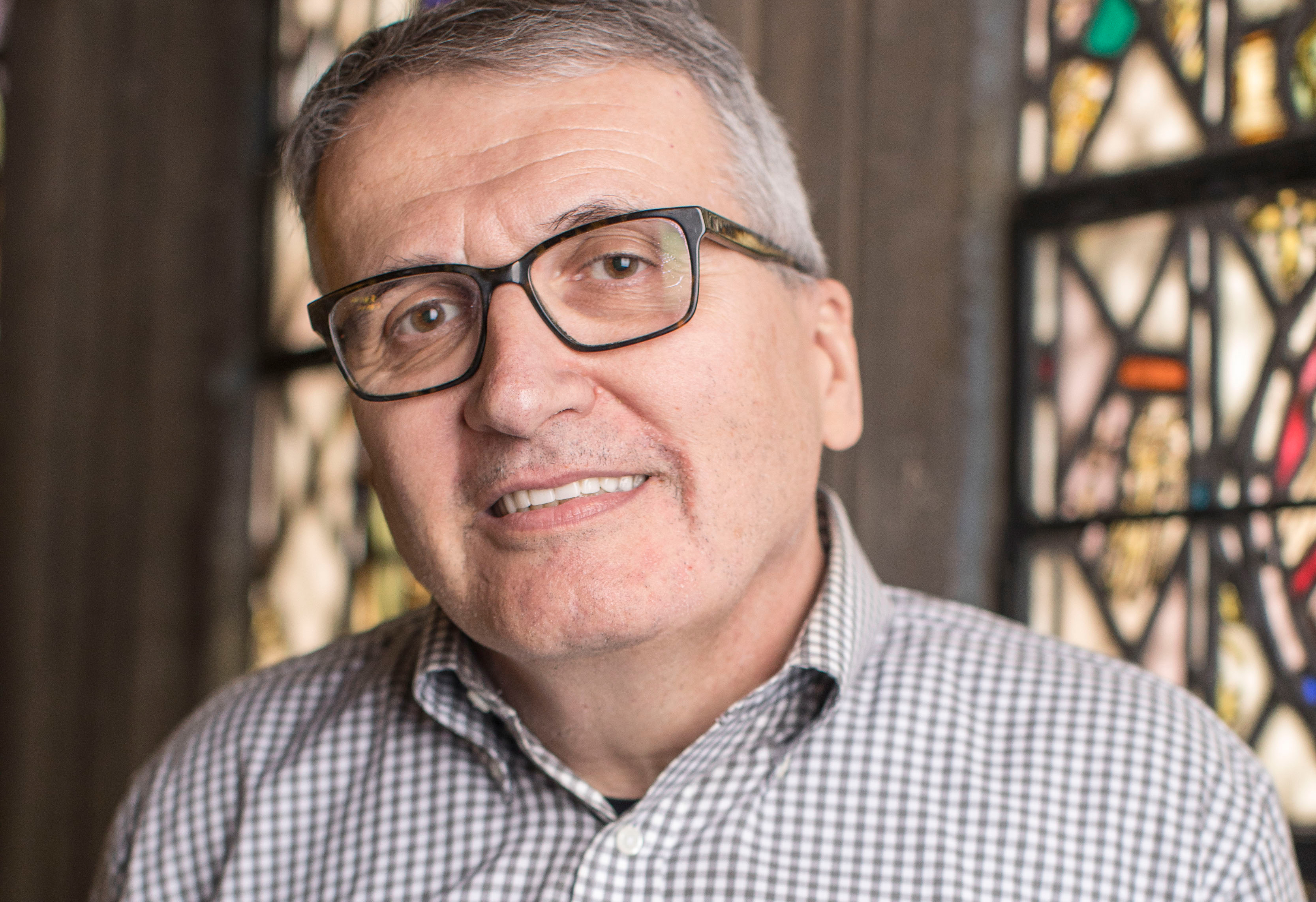 For John Sheehan, this work has always been personal.

From early on in life, John felt called to helping others "At the age of 21, my first job was an Outreach Counselor working on the streets helping people with drug problems," says John. "I loved doing street Outreach! I always wanted to bring the help to where people were."

Five years ago, John began working with Fifth Avenue to forge relationships with two other midtown churches to create a midtown system of support called EOP, the Ecumenical Outreach Partnership. Through the partnership of St. Patrick's Cathedral and St. Thomas Church, EOP has five years of success providing social services, case management, referrals, and food to the vulnerable and food insecure.

John says the effectiveness of EOP was greatly tested during the Covid-19 pandemic. "We had to shut down and not know how our community was doing. Our clients do not have computers or phones. It was almost impossible to find them." Working off an idea advanced by our clergy, John helped launch A Place at the Table—our innovative and now permanent ministry providing food, social services and medical care outside on 55th Street.

Twice a week, food lines stretch around the corner of 'Fifth & 55th.' Every person is given a nourishing meal and during the week, appointments for spiritual and health care are made available at Fifth Avenue. A simple meal, says John, can start the conversation of, "What else can I help you with?"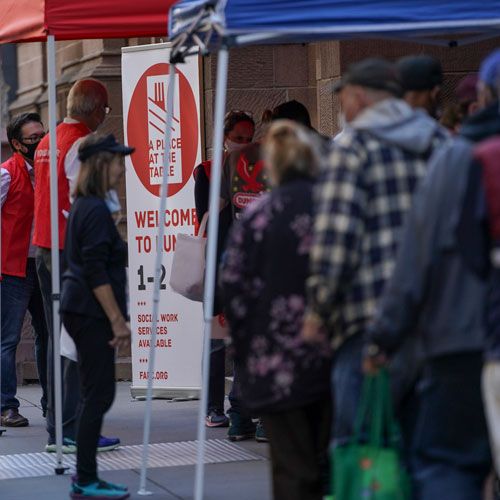 John is a tireless champion to these clients. He is gifted from experience and his practical nature.
John has always preferred to work with social service partnerships that prioritize each person as the solution. "Homelessness is solvable on an individual basis. At EOP, we have demonstrated this by placing over 60 people in housing last year. We did this by having a program that provides effective compassionate services," he says.

Christine Boyle, Director of Outreach and Missions, says "John is a tireless champion to these clients. He is gifted from experience and his practical nature. He is an ally who encourages people to take the first step on the pathway of care. I am grateful for how EOP has formalized under John's tireless care, and the leadership of so many, including our Advisory Board."

"John Sheehan has personified the fierce love of God for scores of individuals who have knocked on our door seeking comfort and care," says Scott Black Johnston, Senior Pastor. "I am deeply grateful for John's ministry among us. He has been a Bulldog for God—fighting for those Christ holds close to his heart. We will miss him. I know you will all join me in praying God's blessing over him in the months and years to come."

In the next phase of life, John plans to spend more time with his family. This includes his sister, Sr. Catherine Sheehan and two adult children, Jack, a professional golf pro and Kelly a fourth-grade teacher. Kelly will be married next year, and John will be by her side in North Carolina as the father of the bride.

As he ends this chapter of his social work, John is grateful that Fifth Avenue and EOP allowed him to help so many. "Fifth Avenue has been incredibly supportive to me! I will always be grateful. I will also always be appreciative of the church members, clergy and everyone who have supported our mission and me."