The Fifth Avenue team says goodbye to Morgan Valencia King as he pursues a new path in ministry and shares gratitude for his impact as Director of Engagement.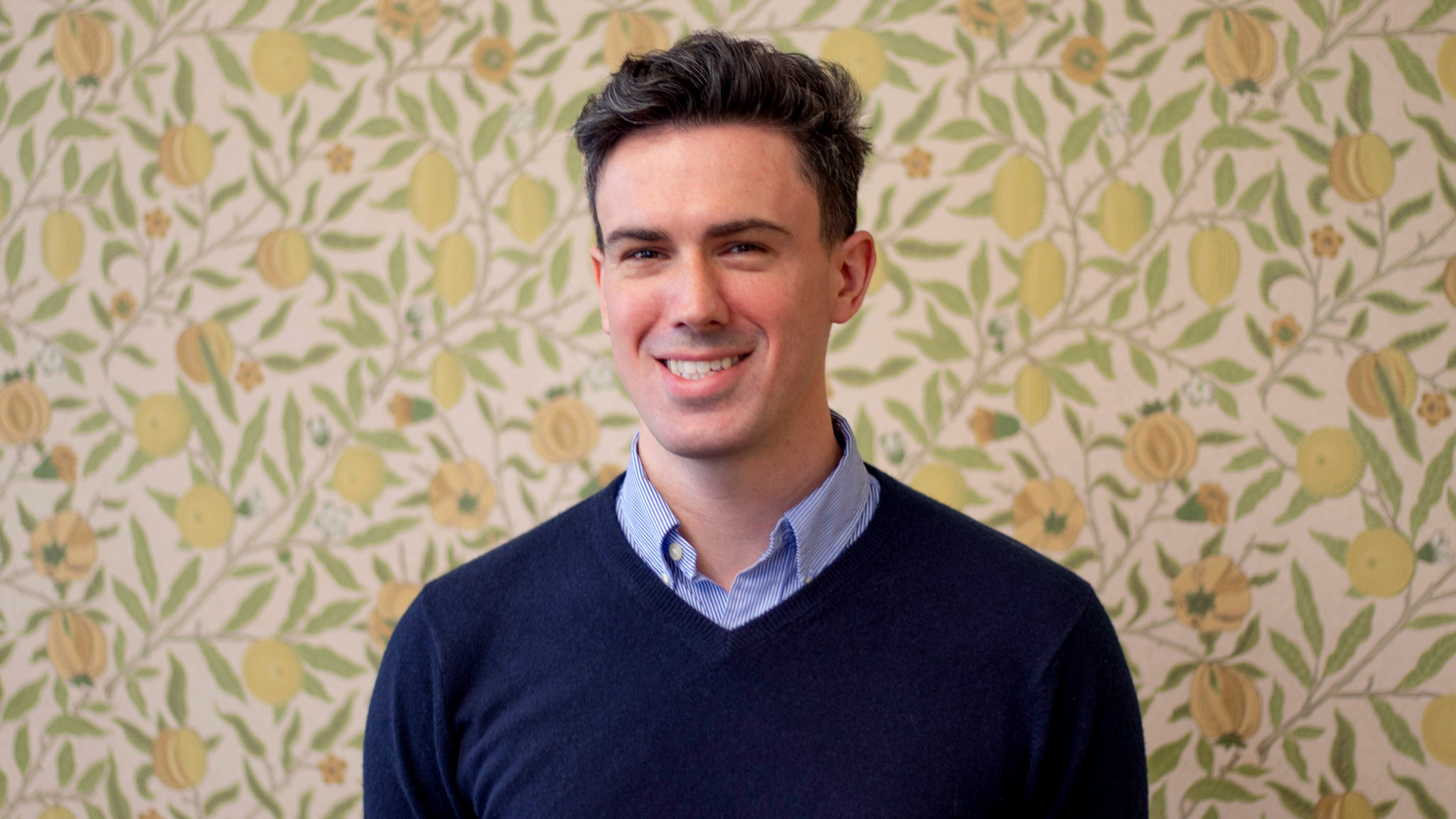 Over the last five years, I have been grateful to serve this congregation first as an intern and then as director of engagement. But this was not a one-sided relationship. Without a doubt, I have been blessed by you. I am changed. And now I hear God's whisper: "follow me." —Morgan
Jaime Staehle
"On my first Sunday at Fifth Ave, I was tasked with going to the fourth floor to meet someone named Morgan who could show me the Sunday morning "ropes". I knocked on his office door and introduced myself. He immediately jumped out of his chair to say hello me, and I felt so welcomed!
Morgan's gift of welcoming, his sincere listening ability, and his abundance of pastoral skills have been a blessing not only to me, but the entire church community. Morgan is everywhere on Sunday mornings! You'll see him in the vestry preparing with the Welcome Team and in the Gallery after worship engaging with visitors. But did you know he also spends time at Vacation Bible School welcoming new families and getting to know kids during registration?
Morgan is a wonderful colleague and a great friend. I will miss collaborating on projects. I will most certainly miss dropping by his office to brainstorm new ideas. But I am also excited for Morgan. I know that he is called by God to be a pastor and I am excited to see where this new journey will take him. He is taking a bold step into this new adventure, and I can't wait to hear all about it!" —Jaime

The Rev. Werner Ramirez
I'm mad at Morgan. I'm angry that we did not start our friendship until our time in New York City!
Morgan and I have become great friends during our time at Fifth Avenue Presbyterian Church - but we also went to seminary together and did not really know each other during our studies. In fact, he was my downstairs seminary neighbor.
Morgan Valencia King is a gem. Morgan is one of the most hard-working and loyal people I know. He goes above and beyond in his work and friendships because he deeply loves. He loves the people he works with and those who are in his life. Morgan has loved this congregation. He has done much of his work in the background, in the places where most people forget to look.
Morgan does the special touches to experiences around the church life that make people feel seen and cared for. When that happens, people usually say, "Wow, this is really great!" but have no idea who actually paved the way. He does not take the credit for it and does not care for it because he does it out of his commitment to following Christ and loving you, God's people.
I have learned much about how to care for people by observing Morgan Valencia King.
Morgan, I know you know that you are called to pastor and know that you have pastored so many people here at Fifth Avenue. Including me. You will be a blessing to any community you are a part of, and we are proud of you.
You are loved, and by the grace of God, you are enough, my friend. —Werner

Vasheena Brisbane
Morgan has a gift. This was made abundantly clear to me when he convinced half the staff to join Equinox. He has a gift for tapping into the spirit and culture of a place, wherever that place may be. As a result, this community has been blessed, beyond measure. Our colleagues have been lucky enough to see it and feel it everyday. I have been blessed by it in our personal conversations and our collaborations.
This is bitter sweet. I am excited for Morgan and his future. I am excited for his family, the work he will be doing and the lives he will touch. But I am also melancholy and pray that we will carry on in the spirit of deep thought and compassion that he has made standard around engagement with the staff and congregation.
I will not say goodbye, because those are forever. I'll just wish you well, my friend, because I will be seeing you. —Sheena
The Senior Pastor
Morgan's call to ordained ministry, a call nurtured by this congregation, is beckoning to him. We honor this. But we are going to miss him so. We say goodbye and thank you with deep gratitude for his faithful service. We pray God's blessings on Morgan as the Spirit guides him to some very fortunate next congregation. —The Rev. Dr. Scott Black Johnston