General News
Is Our Church Safe from Fire?
The devastating fire at Notre Dame Cathedral in Paris this week raises concerns for any of us who care about (and care for) historical houses of worship.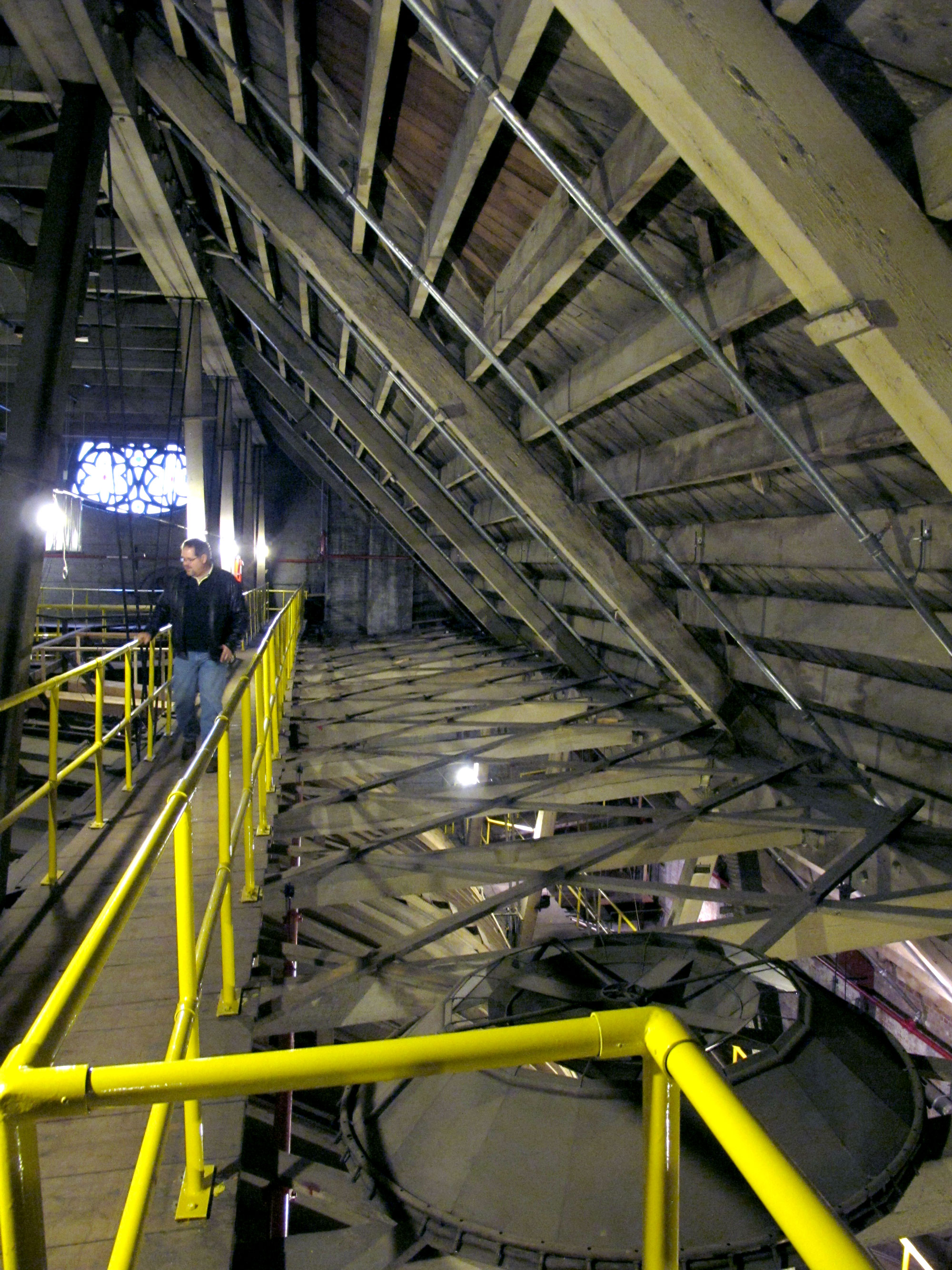 Fifth Avenue Presbyterian Church has never experienced a fire on the scale of what occurred at Notre Dame, according to our archivist, Dale Hansen. But like Notre Dame, the buttresses that support our vaulted Sanctuary ceiling are made almost entirely of wood. And it is the same wood that was installed more than 140 years ago.
"During the recent brownstone restoration, we had an inspection team do a careful study of the wooden trusses to ensure their structural stability," says Derek Maddalena, director of facilities. "They bored holes deep into the wood to look for signs of rot and decay. Their report assured us that the infrastructure is still in solid shape."
To provide additional strength to the trusses, in 1997 the church installed custom-made stainless steel reinforcement brackets. At the same time, snow guards were installed on the rooftop to prevent buildups of snow. (These precautions were taken after a heavy snow weighed down the roof and caused some of the trusses to buckle.)
As for fire prevention, Derek said the church invested in a significant systems upgrade in 2003. Our facilities are now protected by:
More than 200 sprinkler heads on a dry pipe system for the catwalks, the attic space and the clock tower, all the way up to the Celtic cross (285 feet)
More than 50 sprinkler heads under the floors of the Sanctuary
Four-beam detectors to detect smoke inside the Sanctuary, and more than 50 smoke detectors throughout the Curry Church House
Some 37 manual pull stations throughout the church house
More than 25 smoke detectors placed inside our HVAC ducts
Automatic shutdowns that will turn off HVAC fans to prevent the spread of fire
An automatic fire pump that can generate 500 gallons of water per minute
"Over the past two years alone, we have spent more than $70,000 to improve and maintain our attic sprinkler system," Derek says. "We are monitored by a central station company, and any alarms would immediately dispatch FDNY to our address."
Like all major public facilities, the church also must pass annual and semi-annual inspections, as required by the city and state. The church has also installed heat sensors and monitoring systems to detect water leaks and carbon dioxide emissions.
"The tragedy at Notre Dame is a reminder that accidents can happen, and we must be prepared," Derek says. "We want people to know that there is always a lot going on behind the scenes to ensure the life safety systems and integrity of the church. That's my job."