General News
Meet The Rev. Dr. Yong Jonah So, Executive Pastor
"I gasped when I read the vision statement for Fifth Avenue Presbyterian Church!"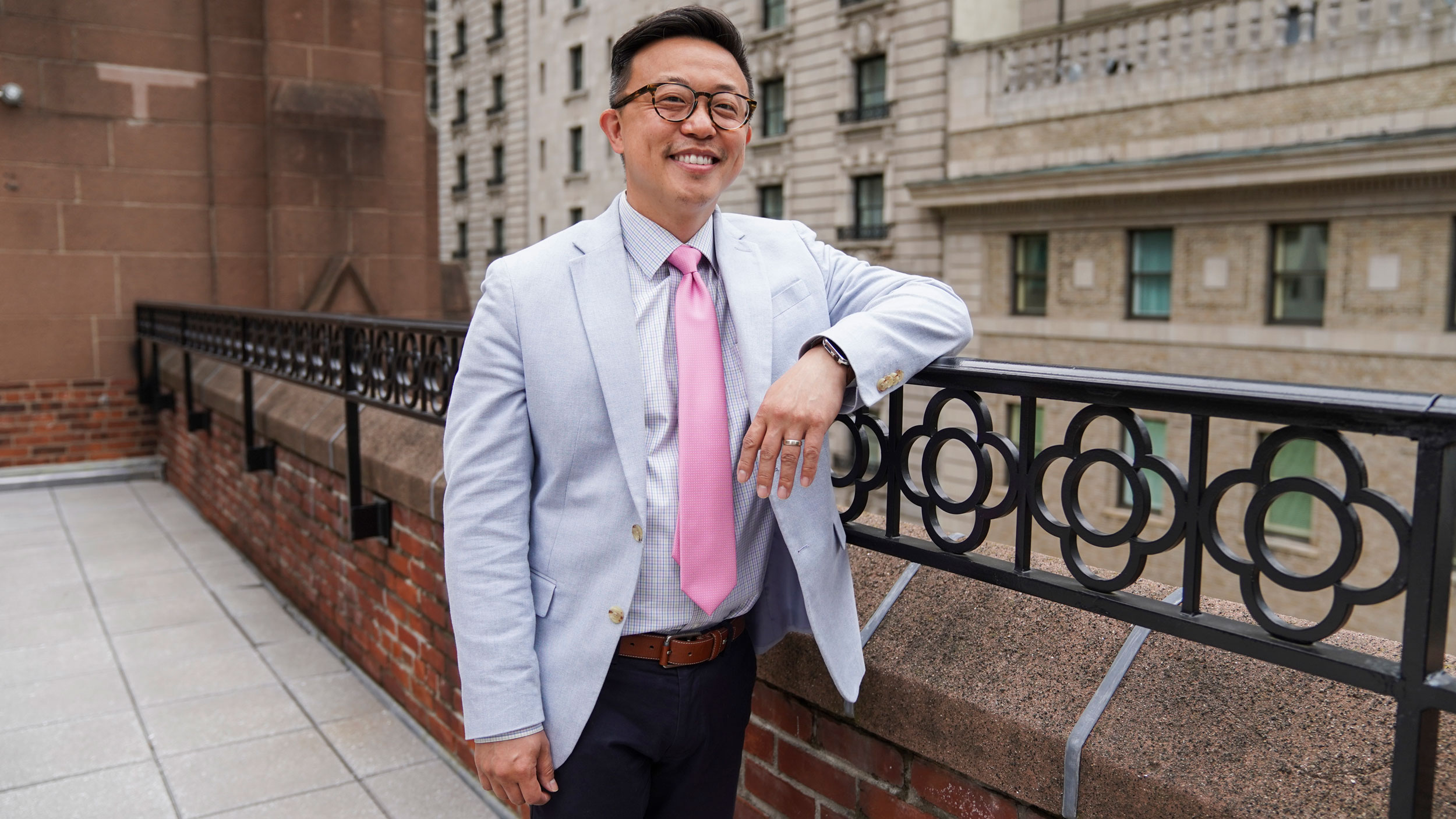 This Call
I gasped when I read the vision statement for Fifth Avenue Presbyterian Church, "We will be Christ's light, leaven, and salt in New York City and beyond." The ways in which this church brings this vision to life inspire me. Be light, leaven and salt! Yes. This is how I want to live and how I want to invite others to live. I am so eager to join a community who understands its calling to share Christ's inspiration, transformation, and engagement with their neighborhood and the world!
What do I bring to this work? Having been in ordained leadership for more than sixteen years and in executive leadership for the past five years, I bring experience in developing and overseeing budgets, staff, and church strategy. I bring a passion for outreach. Over the years, I have led a number of mission trips. I bring a deep love and energy for building and supporting healthy Christian community.
My Journey
I entered college as a dual-degree computer science/mechanical engineering student. That's when I heard the "Um, no" voice of the Lord. As Proverbs 16:9 says, "The human mind plans the way, but the Lord directs a person's steps." God had plans for me. What were they? After my first year at New York University, I switched to a major in psychology. Then I spent time in the economics department. Still, the voice said, "Um, no." As graduation approached, with a dual major in chemistry and East-Asian studies, I had no conviction of how to apply my studies. Then, God turned my steps in a new direction. I applied to Princeton Theological Seminary. "Yes, this," said the Holy One. Later, I would go on to receive my Doctor of Ministry program at Pittsburgh Theological Seminary.
The phrase that gets me most excited in ministry is "I never thought of it like that!" I hear it most often when I am leading a Bible Study, when Scripture challenges the way an individual thinks or inverts the framework of their world view. I am humbled whenever I am able to witness the power of God's Spirit actively at work in people's lives. Finding creative and imaginative ways to introduce people to Jesus and seeing the results that God brings from that relationship—exciting!
My love and best teammate, Jennifer, a Queens girl, and I, a Jersey boy, married in 2009. We welcomed our daughter, Avery, in 2012 and our son, Harvey, in 2014. I have thoroughly enjoyed ministry and family adventures with Jennifer, who is a First VP of Anti-Money Laundering at Safra National Bank. We are currently in the "over-program-your-kids" phase of life—signing them up for everything to expose and hopefully discover where our children's passions and abilities lie. So far, piano and soccer for Avery and hockey and baseball for Harvey.
God is omnipotent, omniscient, and omnipresent. While this "tri-omni" description is simple and familiar to many believers, the Almighty remains a distant idea or concept to us. One God, in three persons, the Trinity helps us begin to comprehend and relate with God the Father, Son, and Holy Spirit. Just as God was, is, and ever will be in perfect communion with Godself, humanity was created in this divine image—to be in relationship with God and others. Jesus Christ puts us into relationship with the Everlasting One.
Teaching us to pray by calling God, "Heavenly Father," Jesus connects us to the all-powerful Creator in the framework of a Perfect Parent. Sovereignty and providence are understood in light of the Father's love and grace for all creation.
Jesus Christ, the Son of God, through his incarnation became one of us in order to redeem us from our sin and restore our relationship with the Father. In a sense he is the mission co-worker who invites us to participate in the mission of Jesus to "gather up all things in him, things in heaven and things on earth (Eph. 1:10)."
Before ascending to the throne, Jesus frees us from fear by promising the person of the Holy Spirit who sustains us and brings forth fruit that demonstrates that God is ever-present in our being and life.
The Bible is the written Word of God from which we boldly and humbly proclaim the incarnate Word of God, Jesus Christ. The Holy Scripture is the authority we have for the Christian faith which provides all that believers need to thoughtfully live a faithful and meaningful life.
As Jesus did and commanded, we baptize and partake in communion. These visible signs of an invisible promise help us to feel and taste the Lord's redeeming work. As Jesus defeated the power of death by taking up his life again in resurrection, so too, as we emerge from the waters of our baptism, we take on new life in Christ. A shared meal is a clear sign of hospitality, of acceptance, and the Table is a place to which the Lord calls all people. As we feast together, embracing the Lord's hospitality and acceptance, we remember and extend the same to all those who have been invited, regardless of whether they come or not.
I believe that the church is the body of Christ and Jesus is the head. Just as the Lord taught the life of self-giving through word and deed, ultimately demonstrating it on the cross, the church is called to do the same. Serving others, even to its detriment, the body of Christ participates in the ushering of the Kingdom of God, bringing reconciliation to all of creation to its Creator.
As believers work for the in-breaking of God's kingdom, we earnestly await Jesus' return in glory to establish God's kingdom forever. When it happens, all creation will be reunited with the God that never stopped being for and with us as demonstrated in Jesus Christ, the Judge who received judgment on our behalf. The symptoms of a broken world that we try to address will be finally fixed, made new—in heaven and on earth.
What the Associate Pastor Nominating Committee Says about Jonah!
We were struck by the qualities Jonah will bring to Fifth Avenue: deep faith, infectious optimism, depth of character, and years of pastoral and executive experience. God has been at work leading Jonah to us. —Ken Henderson, Chair
With each conversation with Jonah it became more and more clear that he was exactly the right person for Fifth Avenue! His energy is contagious and his faith radiates through his words. Excited for this journey ahead! —Kirsten Aiello
When I met him, a beautiful light followed him that brought me extreme joy. Each time he spoke you felt it came from the heart. He always spoke enthusiastically and passionately when sharing his love for God and the gospel. —Roseanne Lind
Jonah brings his contagious enthusiasm with him wherever he is. Conversations and sermons are filled with sudden joy and depth. —Jesse Allen