General News
Meet The Rev. Sarah Are, Associate Pastor
"I believe that the church has the power to change the world."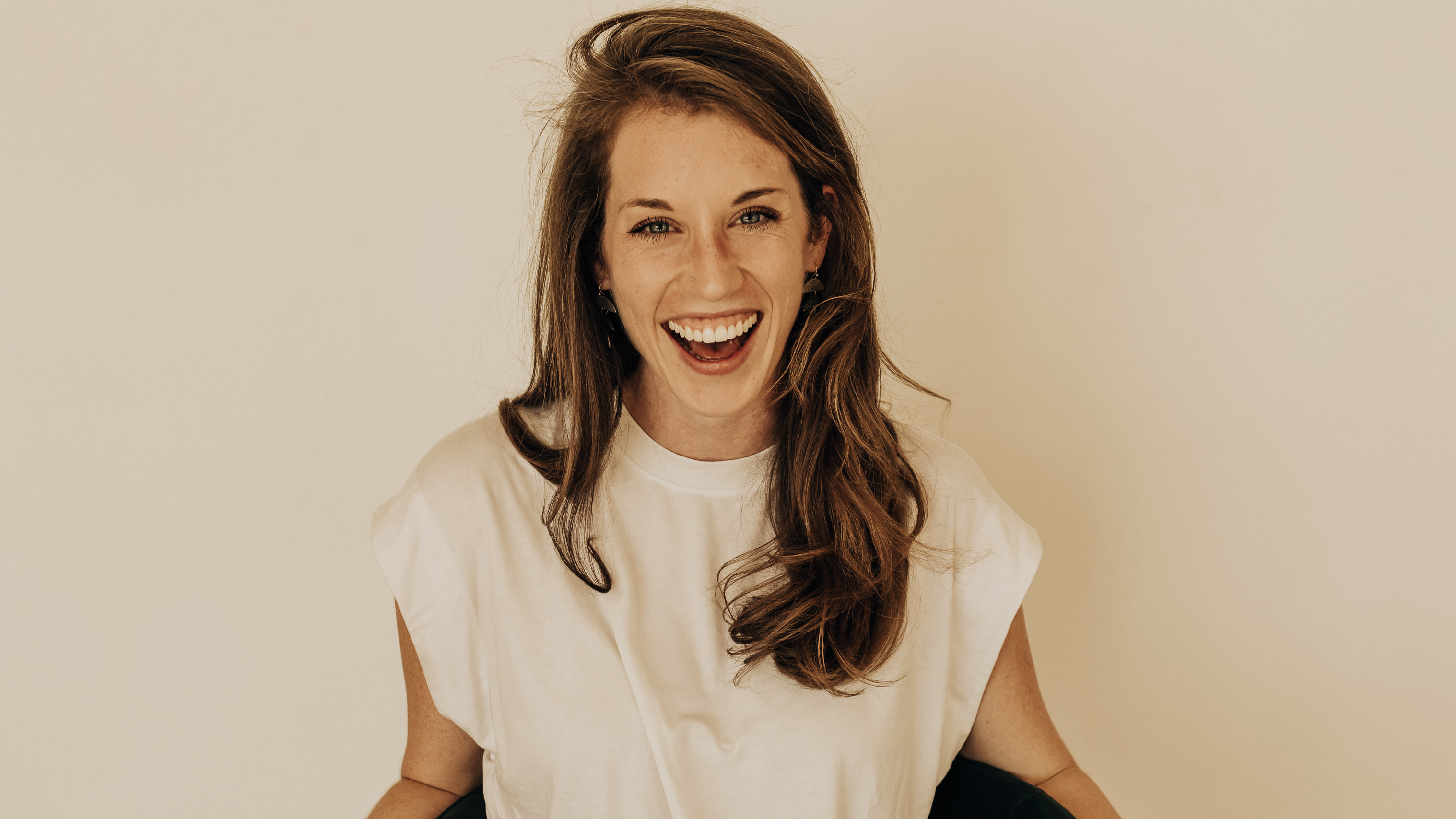 Meet the Rev. Sarah Are, Associate Pastor for Young Adults and Membership. At a Congregational Meeting held on June 18, 2021, Sarah was nominated and her call to this ministry was affirmed in a joyful vote.
What the Associate Pastor Nominating Committee Says about Sarah!
This is an important position at Fifth Avenue—our young adult ministry is one of our most vibrant communities. Sarah is Christ-centered, confident in her call to ministry, creative, visionary—and she has experience developing and running a successful young adult ministry. She started the program at her former congregation with a handful of young adults and now has almost 100 actively participating. She is also excited about the membership aspects of this position and already thinking strategically about bringing people into our Fifth Avenue community. We believe that we see the hand of God at work in this call, and that He brought Sarah to us—and us to her.
—Ken Henderson, Chair
Sarah is an old soul that surprised us each time we met with her. Her talent will only flourish at Fifth Avenue as she spreads her love of the Gospel in our community. The Lord has given us an abundance of grace! We are so lucky to have her!
—Roseanne Lind
From the very first conversation with Reverend Are my prayers began asking God to lead her and Ryan to Fifth Avenue. When speaking with Sarah I immediately felt heard, seen and like our conversation had a sacredness to it. I'm excited for our congregation and feel overjoyed knowing we will be creatively led by Reverend Are and compassionately heard in our personal interactions with her.
—Kirsten Aiello
I'm excited about Sarah because she seeks to continue building our community with radical welcome and inclusion. She lives out what we have posted outside: "All are Welcome.
—Jesse Allen
During the interview process, I was struck by Sarah's spirituality, poise, and thoughtfulness in her responses to our tough questions. But what stood out for me the most was Sarah's love and passion for God and the way she uses her gifts, particularly her creativity and innovative thinking, to guide people to engage with the church and find a path to God. —Amy Chung
From our first meeting with Rev Sarah Are, her incredible accomplishments serving young adults and growing the membership were beyond our expectations. As we continued getting to know her, it was clear that her pastoral gifts would reach far beyond young adults. Sarah will be a remarkable Pastor to us all and her fresh yet deep passion for ministry will be a blessing to our community.
—Heather Doherty Guardado
In calling Reverend Sarah Are, Fifth Avenue Presbyterian Church has entered into a ministerial relationship with one of the most gifted clergy-persons in the Presbyterian Church (USA). She and her soon-to-be husband Ryan will be moving to New York not long after their wedding on August 20. We pray God's blessing on them in the coming month, and we look forward to welcoming Sarah on Homecoming Sunday! —The Rev. Dr. Scott Black Johnston
This Call
I believe, deep in my bones, that the church has the power to change the world. In a day and age where divisions run deep and most people know what it's like to feel lonely, the church gathers week after week to sit in pews together and imagine a better day. There is nothing more hopeful than that.
Therefore, when I heard about the open Associate for Young Adults and Membership, I was immediately interested. I am passionate about helping young adults grow in faith, and I am passionate about helping all people integrate into community, regardless of the life or faith journey that has led them here.
As I thought and prayed about the position, God stirred awake a feeling in me that moved like the sunrise. It grew brighter and clearer every day, until I could not ignore it. Therefore, it is my great joy and true honor to join the Fifth Avenue community in the good work that God is doing here.
My Journey
I am a seventh-generation Presbyterian minister, an extrovert and a bookworm. I have a hard time sitting still. I re-microwave my coffee most days and find mornings to be a holy kind of quiet. I hold a Bachelor's in Social Work from Virginia Commonwealth University, where I graduated in 2014. In 2017 I received my Master of Divinity from Columbia Theological Seminary, where I attended on a full ride scholarship and served as a Hebrew Teaching Assistant for two years. Outside of the church, I serve as a liturgy and poetry writer for a faith-based organization, Sanctified Art.
This summer, I am getting married to my sweetheart and best friend, Ryan Speed, just outside of Montreat, North Carolina. We will begin our life in New York as newlyweds and could not be more excited. We have a small Labrador mix named Harper, who we will be bringing to the city with us, as well as a shared Google Doc list of all the adventures we hope to have here together.
I believe in a God whose love is like the sky- it touches everything. To name something so vast seems futile, yet humanity demands the particular, so I call this love Creator, Mother, Father, Original Artist and Author.
I believe that this love has been hovering over me, over us, and over creation from the very beginning- breathing new life into weary bones and stirring awake hope in us. I feel it when I write, I feel it when the sun rises, and I feel it when we sing.
I believe that Jesus of Nazareth—born of an unwed teenage mother, made a refugee—showed us this vast love in the flesh. Jesus broke every social boundary to create a world where we could belong to one another; and as that type of love often does, it scared people. So Jesus was crucified, dead and buried, but death did not have the last word, nor did suffering. Instead, Jesus returned to us. Jesus showed us his scars. Jesus showed us that the work was only beginning. Jesus showed us that God's promise day requires justice and compassion in complete, radical and life-changing ways, and it has changed me.
And so I believe in the church—an imperfect group of people that hold a compass to the Spirit and try to follow where she moves. At it's best, this group of followers become a family. And at it's best, they welcome others home; because at their best, they exist for those outside their walls.
So this is where I find myself- fiercely loyal to the church as she is, deeply hopeful for what the church could be, and fully convicted that God is at work in this world. Rooted in this place of loyalty, hope and conviction, I hear God inviting me to join in the song, with both urgency and creativity.
And when the work gets hard, I turn to scripture to read of justice like water and faith like a mustard seed. And when the work gets hard I turn to the font to remember that from the beginning, God chose me. And when the work gets hard, I pull up a seat at the table, and trust that time and time again God will meet me there.
So in the name of the Lover, the Beloved and Love Itself—I offer myself. I wear my heart on my sleeve. I choose to believe.