Worship
New Faces in Worship
Fifth Avenue Presbyterian Church announces three guest preachers and other new contributors to our online services.
Renowned preachers Tom Long, Anna Pinckney Straight and Amos Disasa will stand in the virtual pulpit as we head into the summer worship season.
Meanwhile, two former associate pastors—Jan Ammon and Randy Weber—and our current parish associate, Pattie Kitchen, will offer the Prayers of the People as we continue to diversify the content of our popular online offerings. (Former Associate Pastor J. Oscar McCloud made a surprise appearance when he offered the prayers last Sunday.)
"It is pretty typical for us to invite guest preachers to visit NYC and bring the Word to this congregation in the late spring," says Senior Pastor Scott Black Johnston. "It is not typical for us to invite them to submit video sermons! My hat is off to these fine clergy, who are all gamers—willing to join us in this strange time and bless us with good news in a challenging season."
Read about our guest preachers below. Details on our upcoming services are available on our worship calendar.
The Rev. Dr. Thomas G. Long is professor emeritus of preaching at Emory University's Candler School of Theology and one of the most-respected preachers in the U.S. Baylor University once ranked him about the country's 12 best preachers, along with Fred Craddock, Billy Graham and Barbara Brown Taylor. Tom began his career as a preacher at McElroy Presbyterian Church near Atlanta and has taught at a number of seminaries, including Erskine Theological in South Carolina, Columbia Theological in Decatur, Georgia, and Princeton Theological. He is the author of eight books on preaching and exegesis, including his most recent, What Shall We Say? Evil, Suffering and the Crisis of Faith (2011). A frequent and popular guest at Fifth Avenue, Tom will be our guest on May 24, the Seventh Sunday of Easter.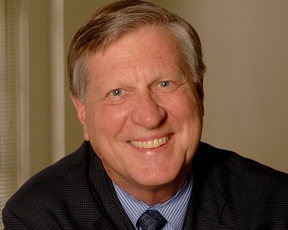 The Rev. Dr. Anna Pinckney Straight is the pastor of The Old Stone Presbyterian Church in Lewisburg, West Virginia, where she has served since 2016. A native of Charleston, South Carolina, she graduated from Union Theological Seminary in New York City (master of divinity) and Wesley Theological Seminary (doctor of ministry). She has served Presbyterian congregations in Arthurdale, West Virginia, and Greencastle, Pennsylvania, and was an associate pastor in Chapel Hill, North Carolina, when she learned that West Virginia "still had a hold on my heart." She is the 16th pastor in Old Stone's 237-year-history. (For the record, the church is 25 years older than Fifth Avenue.) Anna will preach for us for the first time on Trinity Sunday, June 7.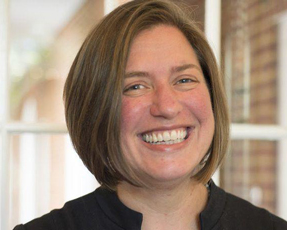 The Rev. Amos Disasa is the senior pastor of First Presbyterian Church of Dallas. Before moving to Dallas in 2019, he was the co-pastor at Downtown Church, a new Presbyterian Church (USA) congregation in Columbia, South Carolina. Amos helped launch the church in 2011 as the organizing pastor. Downtown was chartered in 2014 with 230 members and in 2018 moved to a newly renovated, 17,000-square-foot facility to accommodate its continued growth. Amos consulted with Fifth Avenue when we launched our Mustard Seed initiative in 2012, which led to our first church plant, Common Ground, led by the Rev. Chris Romine. Amos will be our preacher on June 21, the Third Sunday after Pentecost.