Advocacy + Outreach · November 17, 2023
New York City Churches Team Up for Winter Coat Day
On Tuesday, November 21st, from 10 am to 3 pm, New York City's Ecumenical Outreach Partnership (EOP) will distribute winter coats and other supplies to the homeless community at Fifth Avenue Presbyterian Church (7 West 55th Street, NY, NY 10019).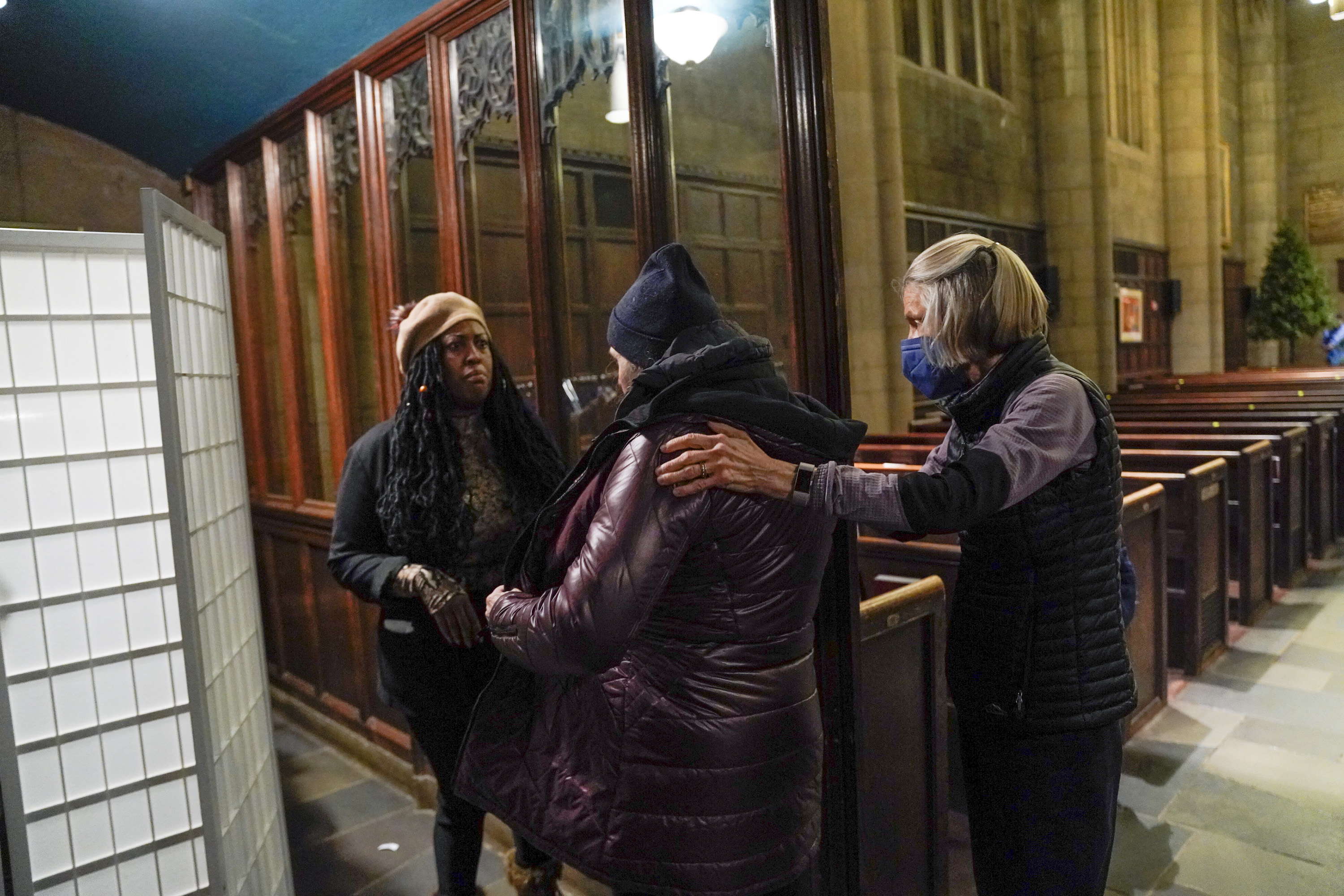 This is EOP's second-annual Warmly Wrapped: Winter Coat Day. Homeless and vulnerable individuals will receive a new coat and other essential winter items, such as socks, gloves, hats, and hygiene products.
"This is the second year we are distributing coats as part of a large-scale event," says Christine Boyle, Director of Outreach & Missions at Fifth Avenue Presbyterian. "The growth from last year to this year, in terms of what we can distribute, is significant. We can do more thanks to our combined communities of faith and some of our generous neighbors in the financial industry."
Fifth Avenue Presbyterian Church, St. Patrick's Cathedral, and Saint Thomas Church formed EOP in 2017. They created the program to serve individuals experiencing homelessness and other crises. Today, EOP provides case management services, meals, referrals, and direct assistance to the street homeless, insecurely housed, elderly, and migrants.
"Each week, when I walk by our lunch program, I see more and more new faces," says Rev. Scott Black Johnston, Senior Pastor at Fifth Avenue Presbyterian Church. "There is tremendous need in New York City. It grows more apparent every day. EOP is on track to exceed over 7,000 on-site appointments this year. Winter Coat Day is one example of how we three churches are stepping forward to help."
EOP operates five days a week out of Fifth Avenue Presbyterian Church. Two social workers, a case manager, a spiritual care chaplain, and an intern serve in the EOP team. They address a spectrum of guest challenges, from housing and hunger to benefits assistance and immigration services.
"EOP is a model partnership, grounded in community responsiveness," says Black Johnston. "With our combined resources, we can help more people meet their most basic and critical necessities. And right now that means coats and heavier clothing for the winter.
"There's an old saying, that if you want to go fast, go alone, but if you want to go far, go together," Black Johnston continues. "We want to go far. Prior to this collaboration, each church had a singular approach to support the homeless. Now we're working hand in hand. We have a skilled clinical team and an amazing set of volunteers who, every day, are helping vulnerable individuals find a new path forward."
Click here to learn more about the Ecumenical Outreach Partnership.