Worship
Ten Reasons We All Need Blue Christmas
Our Blue Christmas service is coming up on Wednesday, Dec. 14. Here are 10 reasons to be there.
We first published this article on Dec. 4, 2014. But it bears repeating. Our Blue Christmas service of contemplation and reflection begins at 6:30 pm in Kirkland Chapel, with the Rev. Werner Ramirez presiding. The service also will be available on livestream.
1. Waiting demands stillness.
"Wait for the Lord" is Scripture's message to us this Advent. Wait quietly with us; it'll be good for you. And come Christmas morning, you'll be glad you did. Why? See Reason #2.
2. It's too easy to rush this season away.
By the time Blue Christmas comes around, we are already 18 days into Advent. Have you taken time to pause, to pray? We spend a lot of time in December preparing cards, preparing decorations, preparing packages, preparing feasts. Advent only asks that we prepare ourselves. Blue Christmas offers time, and a holy space, to do that.
3. Not everyone is "merry and bright."
The holidays can be a sad, lonesome time for anyone suffering from depression or grief. Blue Christmas offers hope and light to those who need it most. Even if you are not feeling blue, come lend a shoulder to someone who is.
4. Tragedy, conflict and injustice don't take a holiday.
War, shootings, domestic abuse, hunger. Cries for justice and peace echo in the streets of New York from every part of the world. In the quiet of the Chapel, we take time to contemplate where God may be in all this, and what God would have us do.
5. Blue Christmas opens with one of our most beautiful hymns.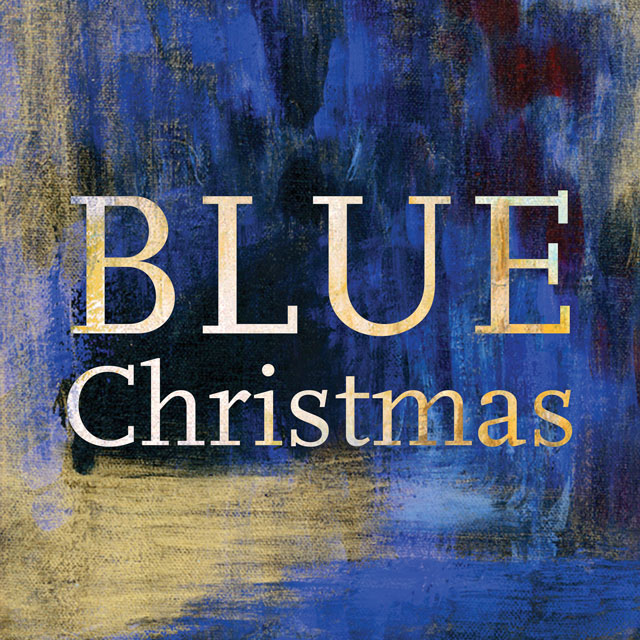 6. It's important, if only for one night, to turn off the twinkling lights and embrace the dark.
On Christmas Eve we hear the words from John's gospel that in Jesus was born "the light of all people. The light shines in the darkness, and the darkness did not overcome it." To welcome this light on Christmas Eve, we must experience the darkness it dispels. "The Longest Night Prayer," which we hear at Blue Christmas, reminds us of the promise of Advent:
In this season of short days and long nights, of grey and white and cold,
teach us the lessons of beginnings;
that such waitings and endings may be the starting place,
a planting of seeds that brings to birth
what is ready to be born ...
7. Part of what you love best about Christmas are the moments that make you ache.
Admit it—you get teary when Linus explains "what Christmas is all about." Your heart swells when Clarence gets his wings, when the Grinch sleds joyously into Whoville. Blue Christmas taps into that mysterious mix of wonder and melancholy, of joy and poignancy that pierces our hearts this time of year.
8. You've got worries.
Come, reflect on them, pray about them, and in the soft light of the Chapel, let them go.
9. There are people you need to remember.
We've all lost someone—people we loved who have died, moved away, or become estranged from us. Our losses may be new, or decades old. At Blue Christmas, we bring those people to mind, love them, forgive them, forgive ourselves, and find comfort.
10. You will leave with a renewed sense of peace in your heart.
That's Associate Pastor Werner Ramirez's promise to you. And who could ever doubt Werner?