Staff
The Highest Standards
Happy 10th Anniversary, Dr. Jackson!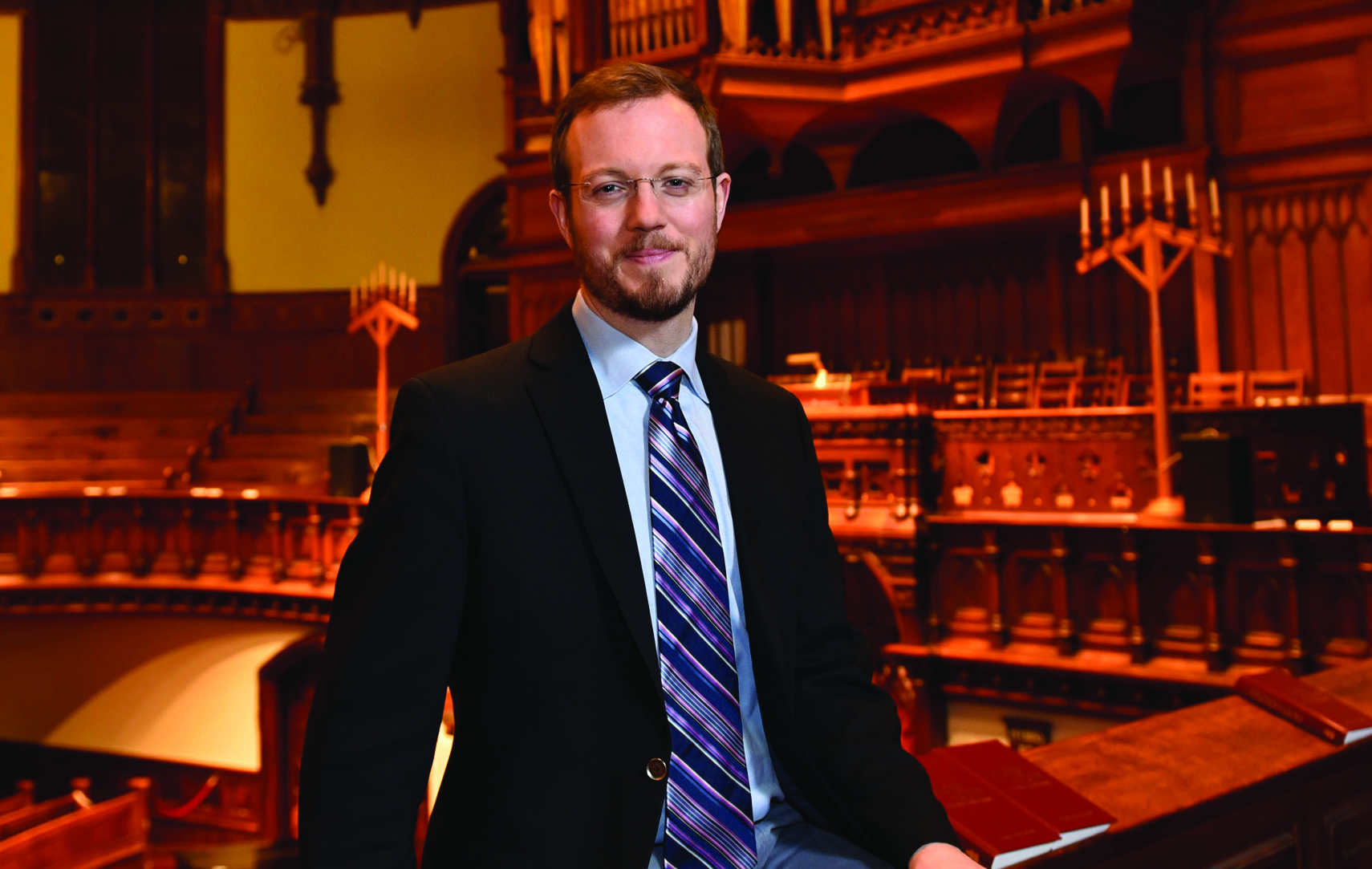 "I am very excited to compose a new work for the Fifth Avenue congregation as a celebration of this joyous event. Many choirs have limited ability, but this won't be a problem for this fabulous choir. —Philip Stopford, renowned sacred music composer
"Friends in Christ, can you keep a secret?"
These were the opening words of a letter from Senior Pastor Scott Black Johnston to the Fifth Avenue community. To mark the Tenth Anniversary of Dr. Ryan Jackson's service to Fifth Avenue Presbyterian Church, a successful fundraising campaign was launched to gift Ryan with a specially commissioned choral anthem.
It is no secret that Ryan adores choral music, particularly when the Fifth Avenue choir is at the helm. It seemed fitting that commissioning a composer to write a choral anthem—one that is custom fit to our worship service as well as the choir—would be an excellent way to honor Ryan for his tireless work over the past decade. After much deliberation and consideration of Ryan's musical tastes, renowned sacred choral composer Philip Stopford was selected to fulfill this task. The church formally commissioned Stopford to write an anthem for the Fifth Avenue Presbyterian Church Choir.

"We have struggled to keep this a secret," smiles Dr. Patrick Kreeger, Fifth Avenue's Associate Organist, remarking about members of the Arts & Our Faith Committee and choirs. "We could not wait for Ryan to learn the news!"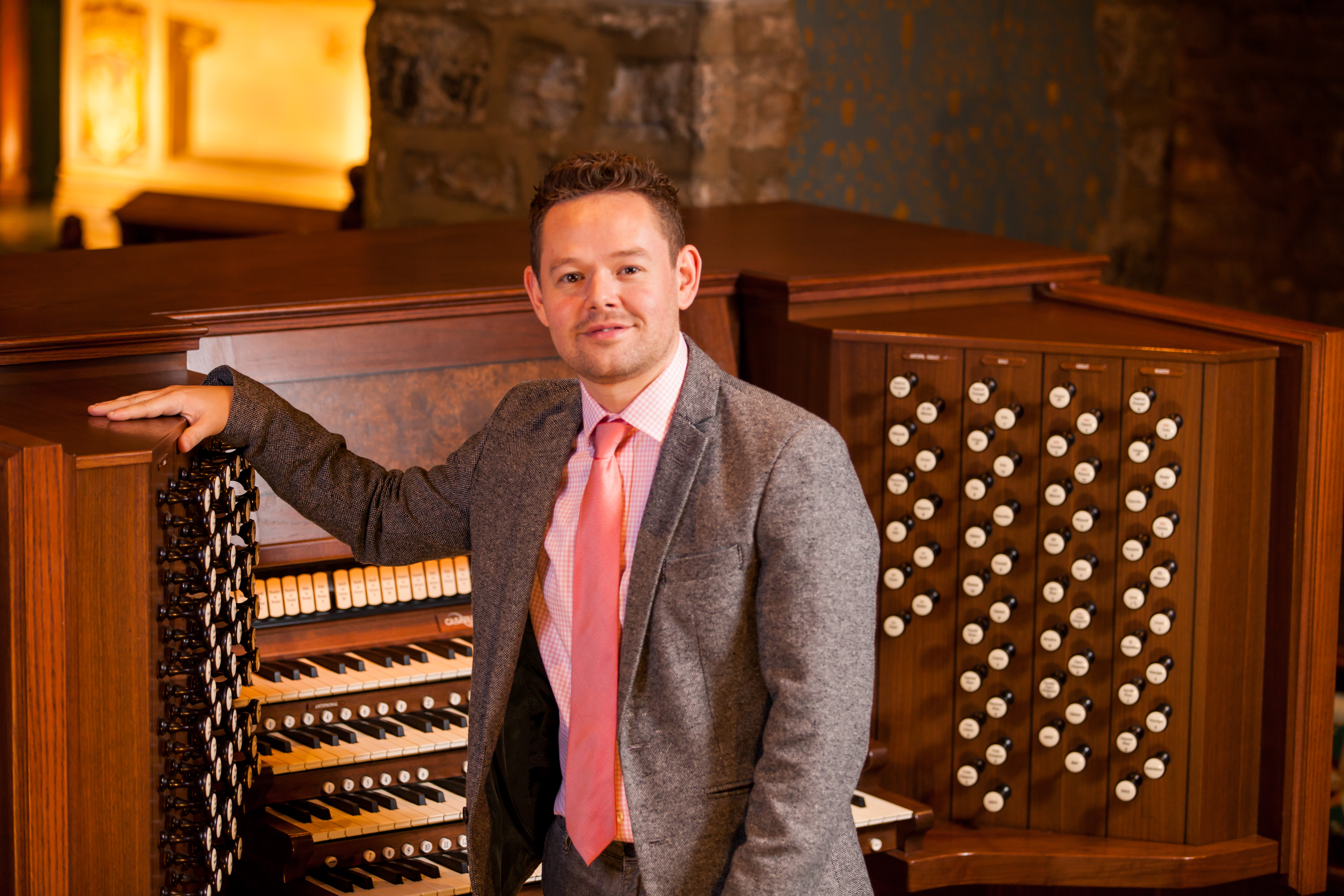 Growing up as a chorister at Westminster Abbey, I was exposed to all the Anglican choral repertoire, from Renaissance polyphony to modern day music.
Patrick recently met with Philip via Zoom and they discussed the composer's upbringing and musical influences. "Growing up as a chorister at Westminster Abbey, I was exposed to all the Anglican choral repertoire, from Renaissance polyphony to modern day music," says Stopford. We premiered music by John Tavener and even had the opportunity to meet him. The day-to-day singing of evening canticles, psalms, responses, and anthems inspired me to "have a go" at doing the same."
Stopford, who returned to the U.K. during the pandemic, was the former Director of Music at Christ Church, Bronxville. His work is well known to the Fifth Avenue community: his "Ave Maris Stella" setting was recently performed in the 2021 Advent concerts and is a favorite here, as well as abroad. Recent commissions include The Lord Is My Shepherd for the 225th anniversary of First Presbyterian Church in Columbia, South Carolina, and Missa Deus Nobiscum for the 150th anniversary of Methodist College in Belfast, Northern Ireland.

This fall, Ryan and Philip will join creative forces to create a new anthem for choir and organ that will be featured in a future worship service. The anthem will highlight the strengths and abilities of the professional choir. Choosing a suitable sacred text for the commission is the first step for this project. "Inspiration for me comes from the words. The ancient sacred texts and modern new poetries are an amazing place for which to start a new piece of music. These texts are precious and should be treated with respect, and not taken lightly," says Stopford. "After this, I try to get a sense of the capabilities of the choir, organist, and a feel for the liturgical space."
Philip joins Dr. Kreeger and Fifth Avenue in anticipation of this project. "I am very excited to compose a new work for Ryan and the Fifth Avenue congregation as a celebration of this joyous event," says Stopford. "The possibilities are endless for this fabulous choir. In partnership with Ryan, we will create a piece that I know will be performed to the highest standards!"