About Us
Open House New York
Welcome to Fifth Avenue Presbyterian Church located at the crossroads of Fifth Avenue and 55th Street.
Fifth Avenue Presbyterian Church has been worshiping on this corner since 1875, but our roots in New York City go even further back—to 1808, and our original home on Cedar Street in lower Manhattan.
Step inside one of New York's last remaining Gilded Age treasures. Completed in 1875, the church predates the nearby St. Patrick's Cathedral (1878) and Plaza Hotel (1907). The stunning ceiling of this Victorian Gothic masterwork rises six stories above the floor. The 1,800-seat Sanctuary contains no iconography (in keeping with early Presbyterian austerity) and no right angles; the curvature of the balcony and pews draws all eyes to the impressive pulpit. Extensive, handcarved woodwork (Kimbel & Cabus of New York) and resplendent stained glass windows (John C. Spence of Montreal) are original. The windows are a rarity, representative of the brief Aeshetic Movement that pre-dated the Tiffany period.
Today we are a member congregation of the Presbyterian Church (USA) and the Presbytery of New York City. We invite you to read about our history and architecture of Fifth Avenue Presbyterian Church using the following links:
The original clockworks, high inside the south tower of the church, are still in good working order more than 140 years since they were installed. The clock is not electrified and must be wound by hand once a week. Manufactured by E. Howard & Co., ours is one of just two manually operated tower clocks built by the Boston clock maker that is still in operation in New York City.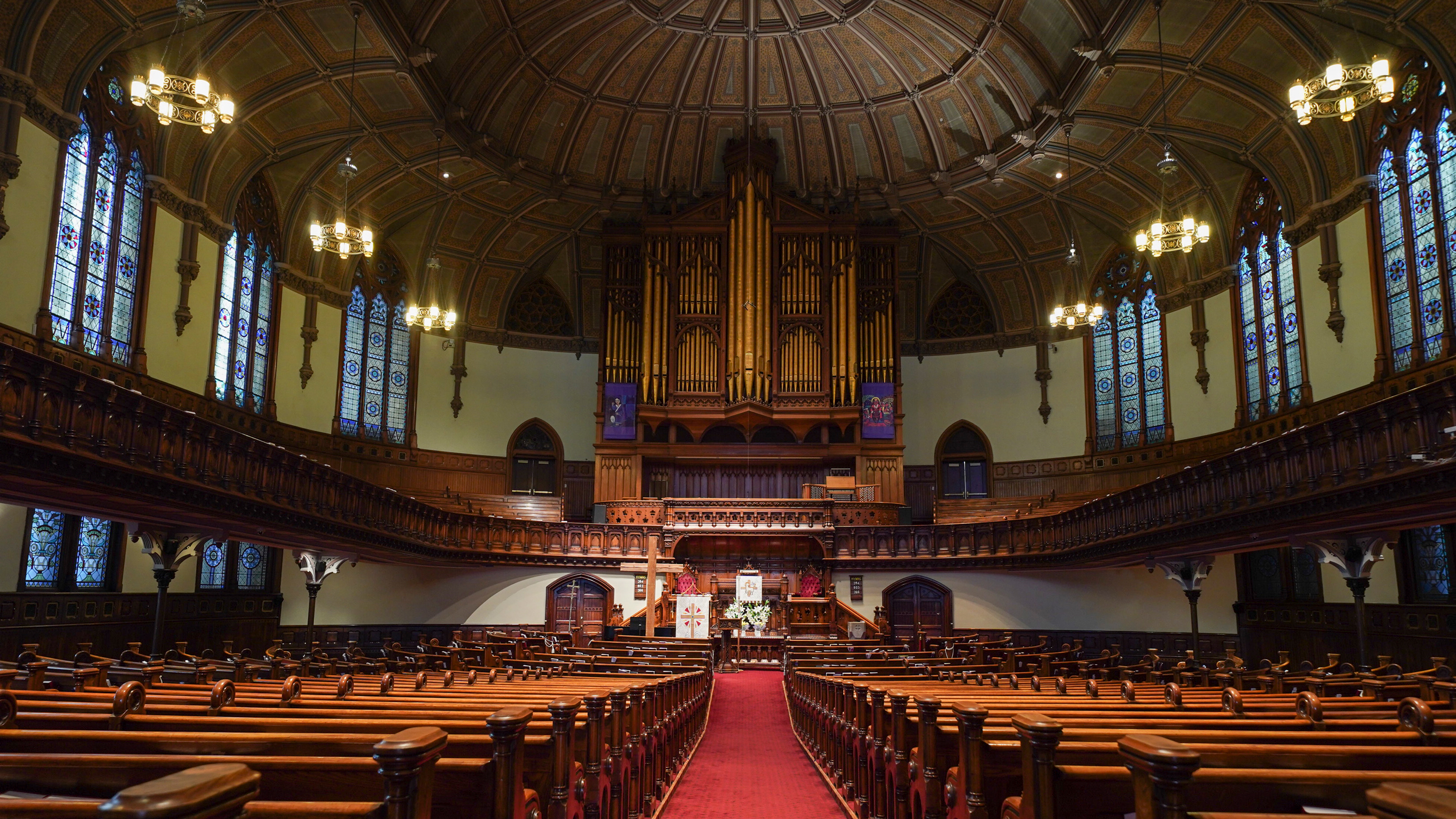 Thank You for visiting us. Please stay in touch! Learn more about Fifth Avenue Presbyterian Church by joining our mailing list.