Guest Preachers
Martin Luther King Jr. Sunday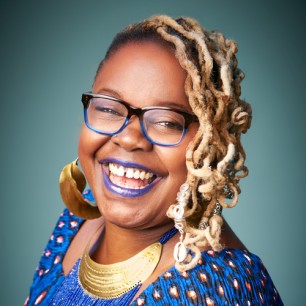 The Rev. Aisha Brooks-Lytle, preaching.
Sermon:

"Don't Grow Weary"

Scripture:

Psalm 30; Galatians 6:1-10
The Rev. Aisha Brooks-Lytle, executive presbyter of the Presbytery of Atlanta, is our guest preacher as we honor the memory of the Rev. Dr. Martin Luther King, Jr. We will worship as one community today; there is no early service.
I will extol you, O Lord, for you have drawn me up, and did not let my foes rejoice over me. O Lord my God, I cried to you for help, and you have healed me. O Lord, you brought up my soul from Sheol, restored me to life from among those gone down to the Pit. Sing praises to the Lord, O you his faithful ones, and give thanks to his holy name. For his anger is but for a moment; his favor is for a lifetime. Weeping may linger for the night, but joy comes with the morning. As for me, I said in my prosperity, "I shall never be moved." By your favor, O Lord, you had established me as a strong mountain; you hid your face; I was dismayed. To you, O Lord, I cried, and to the Lord I made supplication: "What profit is there in my death, if I go down to the Pit? Will the dust praise you? Will it tell of your faithfulness? Hear, O Lord, and be gracious to me! O Lord, be my helper!" You have turned my mourning into dancing; you have taken off my sackcloth and clothed me with joy, so that my soul may praise you and not be silent. O Lord my God, I will give thanks to you forever. Psalm 30
My friends, if anyone is detected in a transgression, you who have received the Spirit should restore such a one in a spirit of gentleness. Take care that you yourselves are not tempted. Bear one another's burdens, and in this way you will fulfill the law of Christ. For if those who are nothing think they are something, they deceive themselves. All must test their own work; then that work, rather than their neighbor's work, will become a cause for pride. For all must carry their own loads. Those who are taught the word must share in all good things with their teacher. Do not be deceived; God is not mocked, for you reap whatever you sow. If you sow to your own flesh, you will reap corruption from the flesh; but if you sow to the Spirit, you will reap eternal life from the Spirit. So let us not grow weary in doing what is right, for we will reap at harvest-time, if we do not give up. So then, whenever we have an opportunity, let us work for the good of all, and especially for those of the family of faith. Galatians 6:1-10
Photograph courtesy of Stephanie Eley, Stephanie M. Eley Photography LLC.