General News
A Portrait, a Dedication and a Day to Remember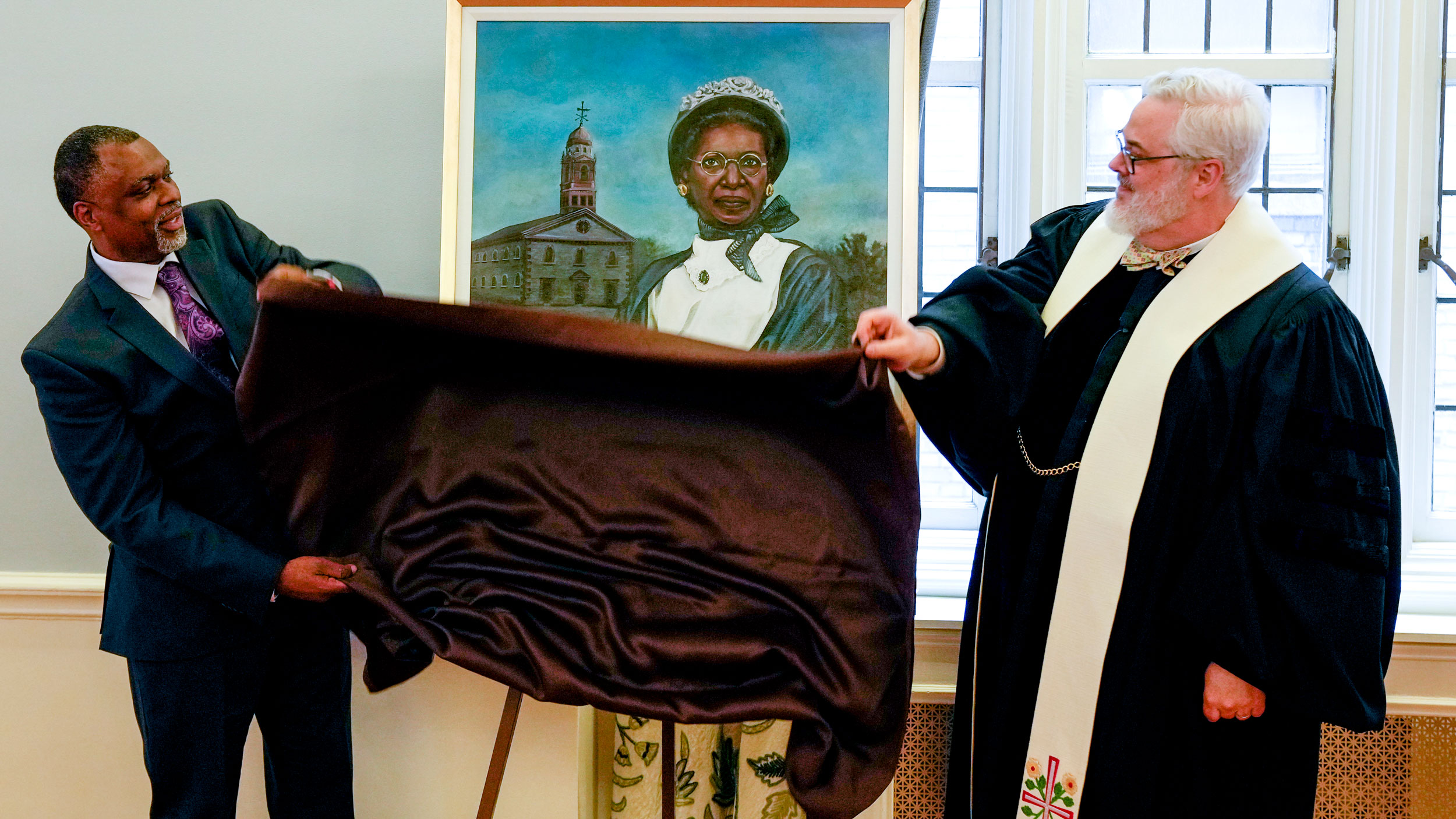 "Can I just say? This is so cool."
Those were Clayton Singleton's first words to the crowd that had gathered in Bonnell Hall this past Sunday. And they are as good a summation of the day as any.
May 21 was historic. It was relevant. It was moving. And it was so, so cool.

Singleton, an artist and teacher from Norfolk, Virginia, was in town with his wife, Kim, to present his long-awaited portrait of Betsey Jackson.

Jackson, who lived much of her life as an enslaved woman, was one of the founding members of our congregation in 1808. She was enslaved by, and ultimately freed, by our first pastor, the Rev. Dr. John Brodhead Romeyn—a connection unknown to us until her manumission record was uncovered in 2018.

The unveiling of her portrait, and the dedication of the Fifth Avenue Board Room in her memory, culminated a multi-year effort to honor Jackson's role in our history. Singleton became part of the effort last September, when he accepted a commission to produce a portrait of Jackson, of whom no historical images were available.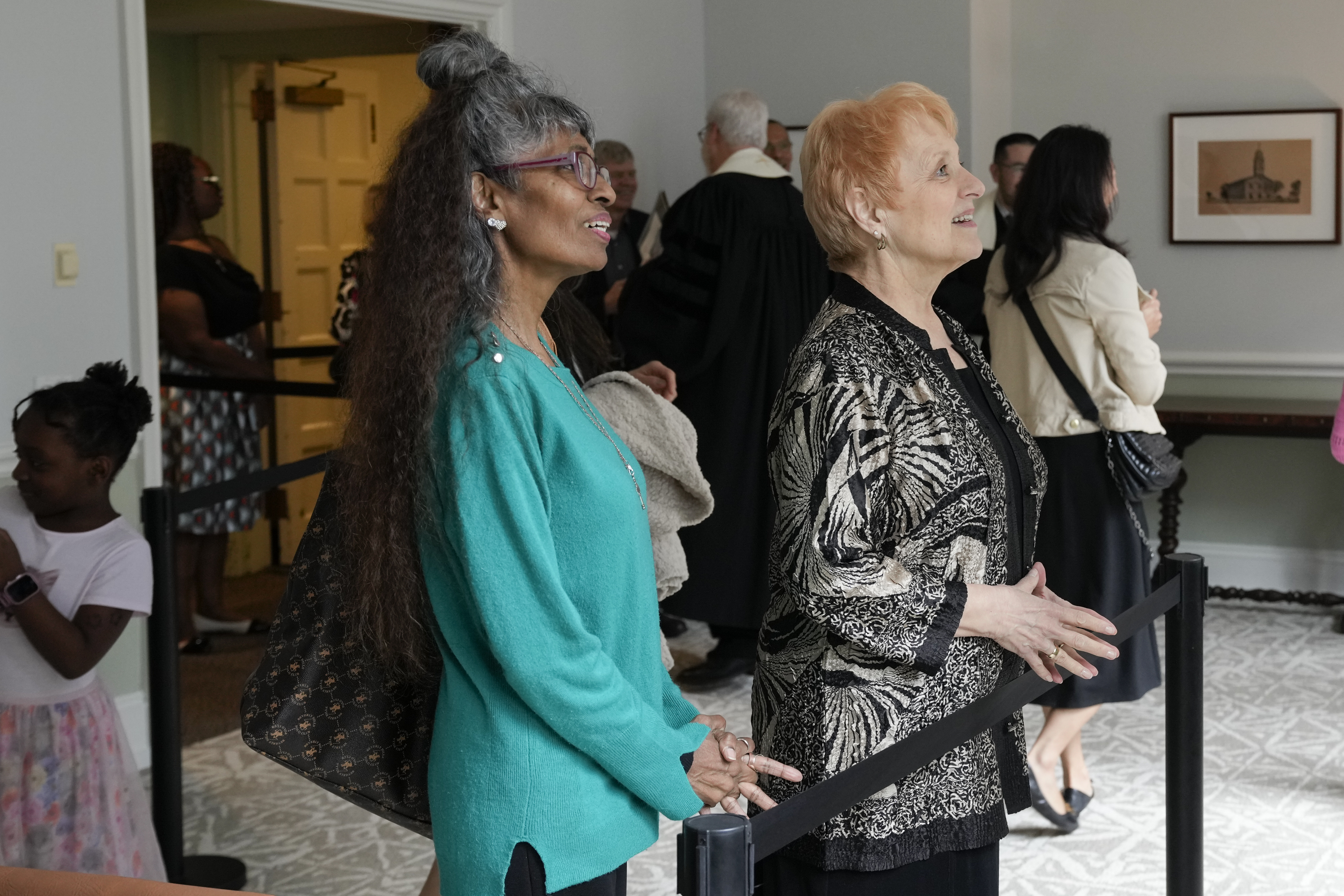 He met the challenge from his heart.
"One of the key things that's been asked of me throughout this project is how did I know what Betsey looked like?" he said. "And my response is, I don't know what Betsey looked like. I can, however, believe that I understand how Betsey loved like. So when you look at the portrait, it's a rendition of how she loved life."
"You'd think," he continued, "that after so many years of service, being enslaved, that she would have a scowl across her forebrow. But she does not. She does render strength in her eyes and brow when you look through her. I'd also like for you to find that slight hint of joy that lives between the crevices of her mouth. It's very subtle. For me, that's the joy of living life, and that's the beauty that we all have. And my prayer is that you are able to feel her, not just see her, for to be seen is to be loved."
Hear Singleton's complete remarks, and witness the unveiling of the portrait, here: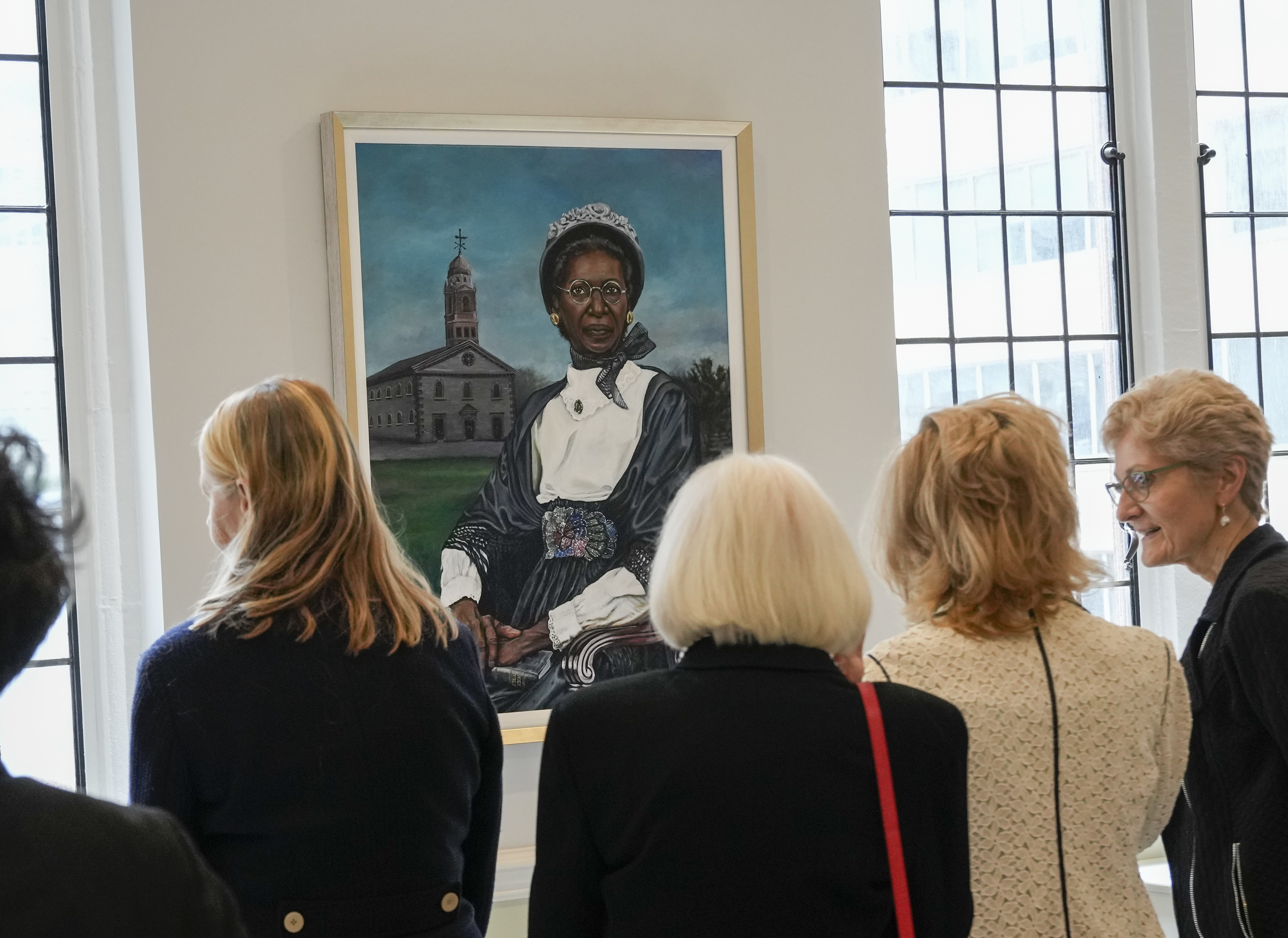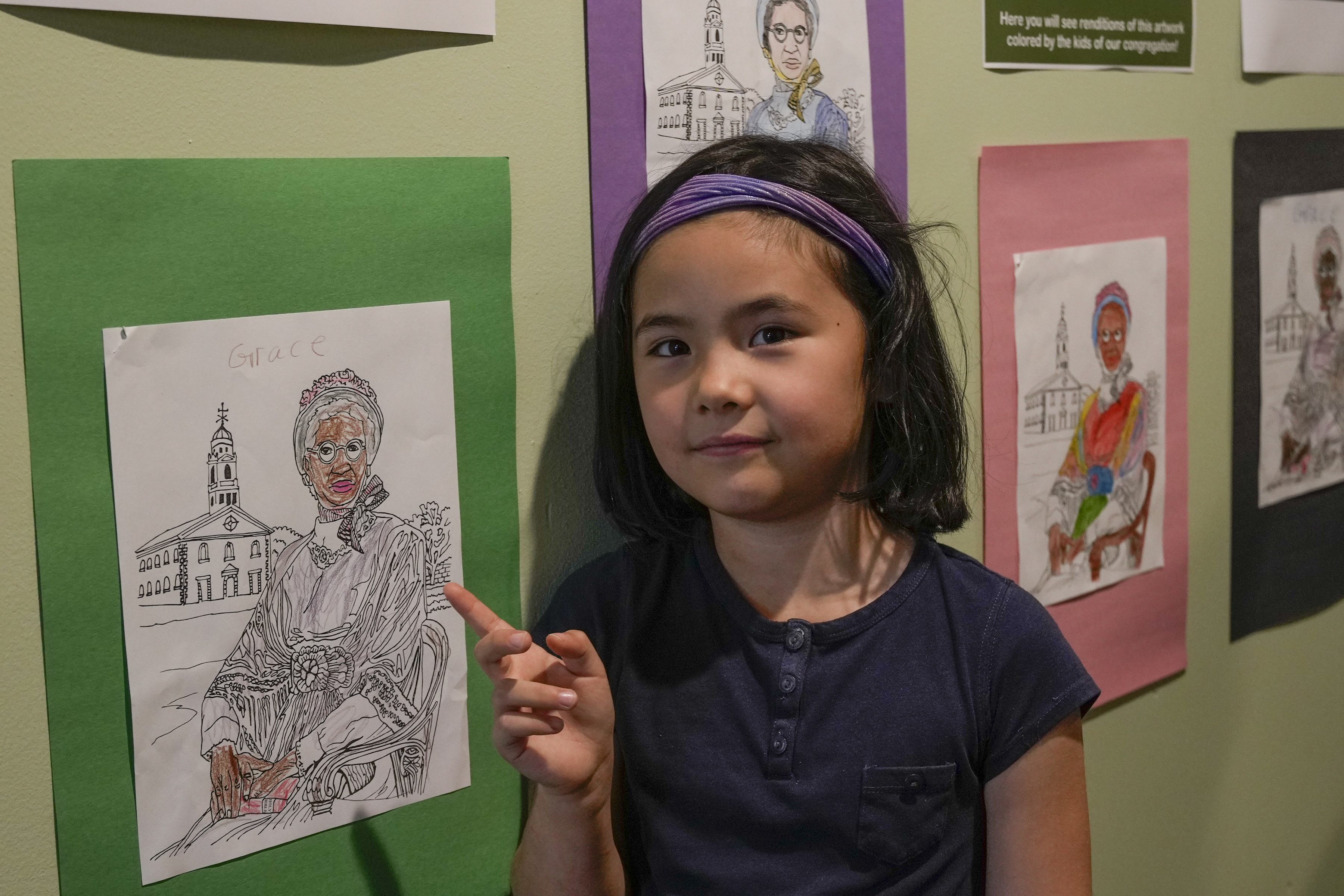 Following the unveiling, Senior Pastor Scott Black Johnston led a procession to the fifth floor, where he officially dedicated the Board Room in Jackson's honor and hung her portrait on the south wall. Then, in elevator car after elevator car, members and guests made their way from Bonnell Hall to to view the newly renovated Board Room, meet the Singletons and view the portrait up close.
A broad swath of the congregation and staff were involved in the preliminary work that led to May 21. Scott acknowledged them all on Sunday:
The Anti-Racism Response Team*, which initiated a series of congregational conversations about racism in American society and in the church.
Members of a task force* that advised the church on how to reckon with the shared history between Betsey Jackson and John Romeyn.
Members of a second task force* that commissioned the Jackson portrait and designed the renovation of both the Betsey Jackson Board Room and the Romeyn Room.
Archivist Dale Hansen, Elder Kathy Henderson and Vasheena Brisbane, associate director of visual design and communications, who collaborated on the historical materials that accompany the Jackson portrait in the Board Room.
Jaime Staehle, director of Christian education, who taught Betsey's story to our Sunday School students and prepared a "kids' gallery" just outside the Board Room. The gallery featured coloring-book versions of the Jackson portrait, each uniquely completed by one of our children.
"Together these folks helped us think about how we might best tell Betsey's story and promote further conversation about the legacy of slavery, the role of confession, and the importance of Christians engaging in the work of reconciliation," Scott said. "We have work to do to mend the tears that exist in our communal fabric."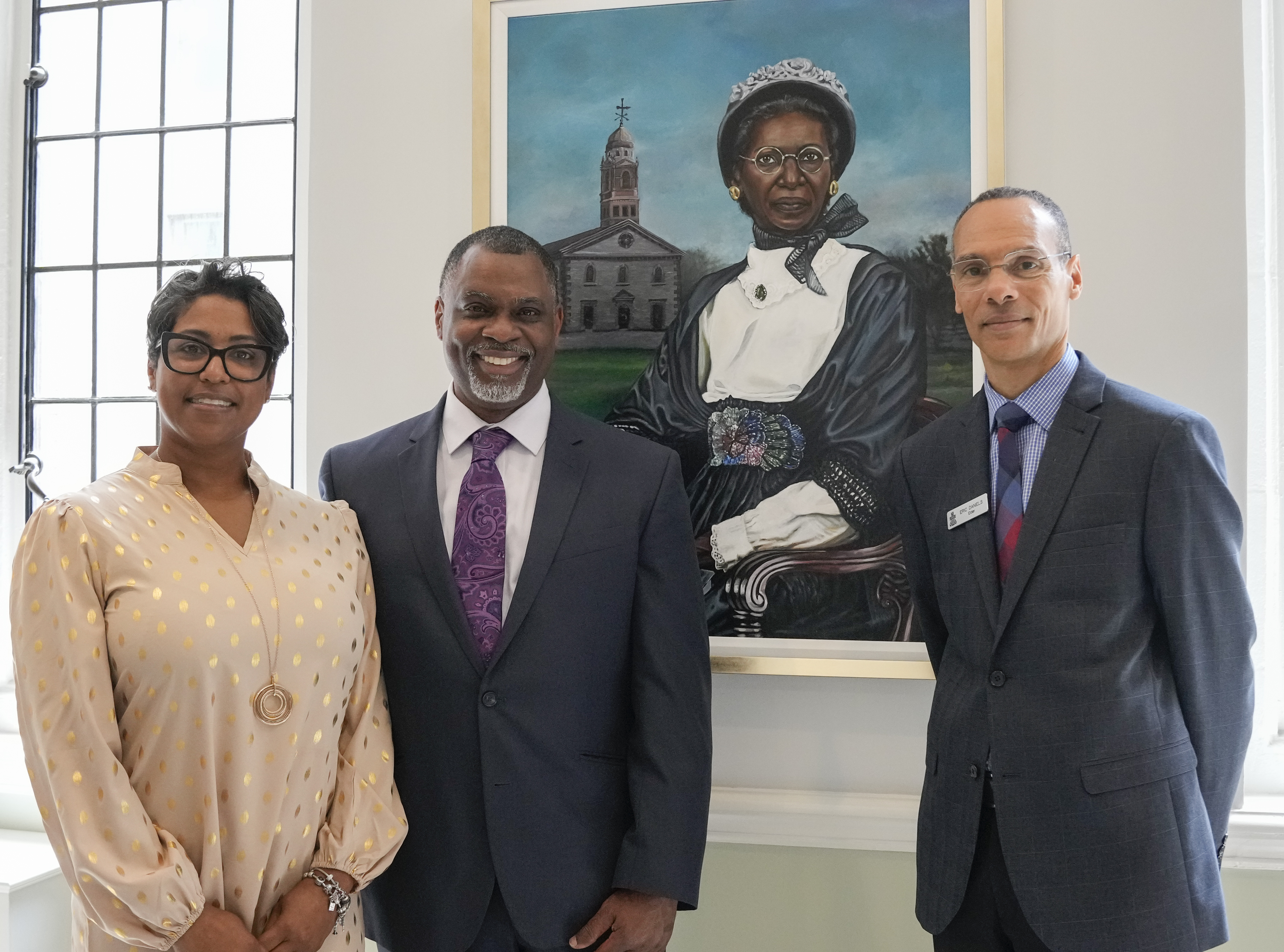 The Anti-Racism Response Team: Jane Hong, Lucas Koehler, the Rev. Werner Ramirez, Jama Toung
Task Force Members: Eric Daniels, Bob Henn, Derek Maddalena, Erica Moffett, Nancy Moore
All photos by Porter Binks.