Music + Arts
Anna Marie Harkness
Philanthropist (1837–1926)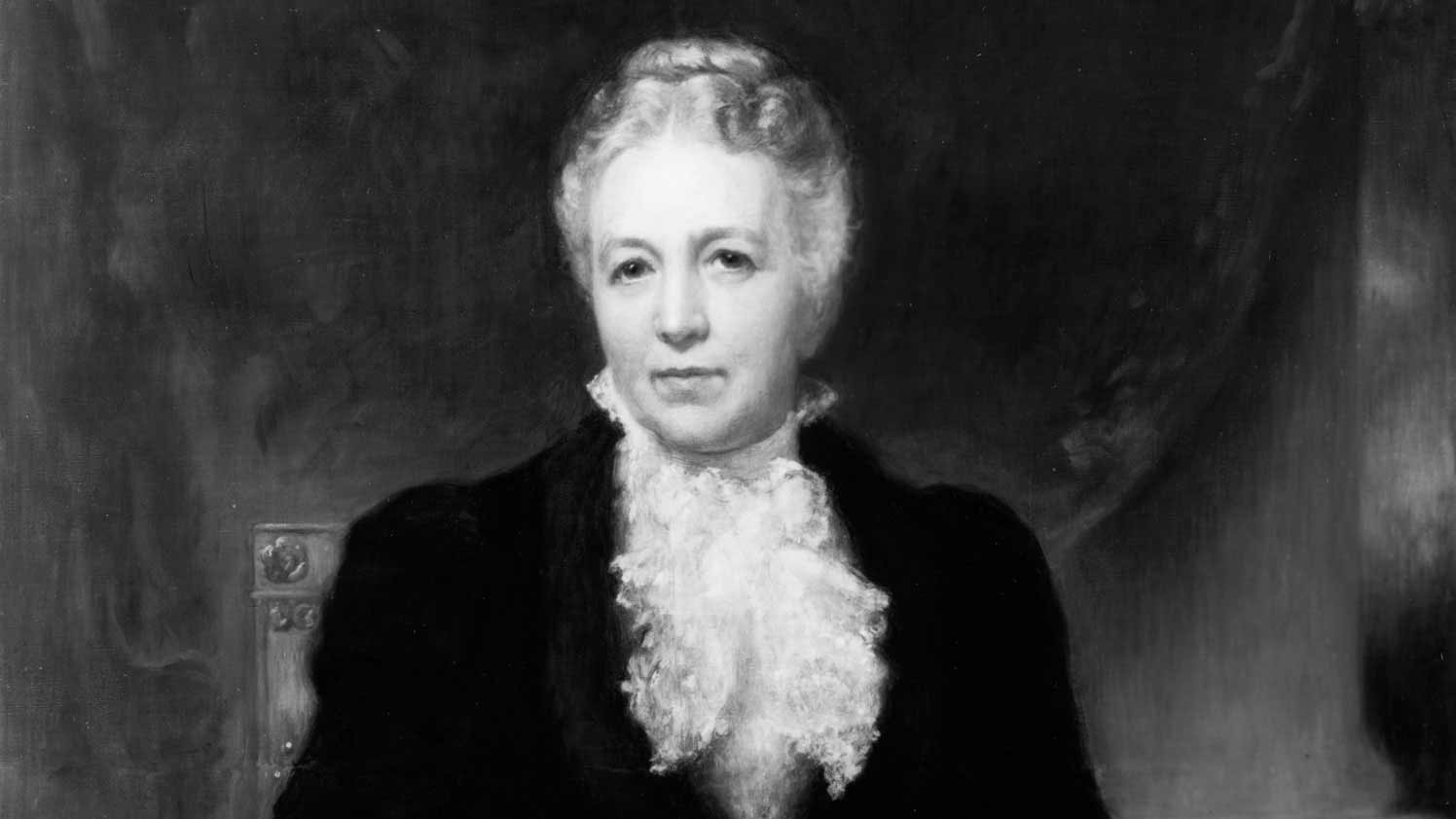 Against the backdrop of the Gilded Age and Progressive Era, a time of progress and poverty, there arose the necessity for philanthropic-minded people to help meet the needs of others through efforts of "voluntary action for the public good."
Anna Marie Harkness (nee Richardson, in Dalton, Ohio, Oct. 25, 1837) was an American philanthropist whose story begins on Feb. 13, 1854, when she married Stephen Vanderburgh Harkness, a successful businessman who was a widower 19 years her senior. (Little is known of her early years or education.) They had four children: Jennie (died in infancy), Florence, Charles and Edward. Cleveland, Ohio, is where they made their home.
In 1867 Stephen Harkness became a silent partner, and an early investor, in John D. Rockefeller's Standard Oil Company. The Harkness family became very wealthy, and Stephen was described as "always giving," especially for church planting. He died on March 9, 1888, in Florida, aboard his yacht, after 34 years of marriage to Anna. Three years later, Anna and the children moved to New York City, where Charles, her eldest son, managed the family estate.
Anna Harkness and her daughter, Florence, became members of Fifth Avenue Presbyterian Church at the same time. In the early 1920s Anna volunteered to give $750,000 for a new chapel and church house if the church raised the remaining $250,000. When this was fulfilled, James Gamble Rogers, a prominent architect educated at Yale University and the Ecole des Beaux-Arts in Paris, did the designing. He delivered a beautiful chapel of Collegiate Gothic style elegance, with a mystical essence of contemplative comfort and joyful Biblical depictions on its stained glass windows. The church house has continued to meet the demands of changing needs through the years.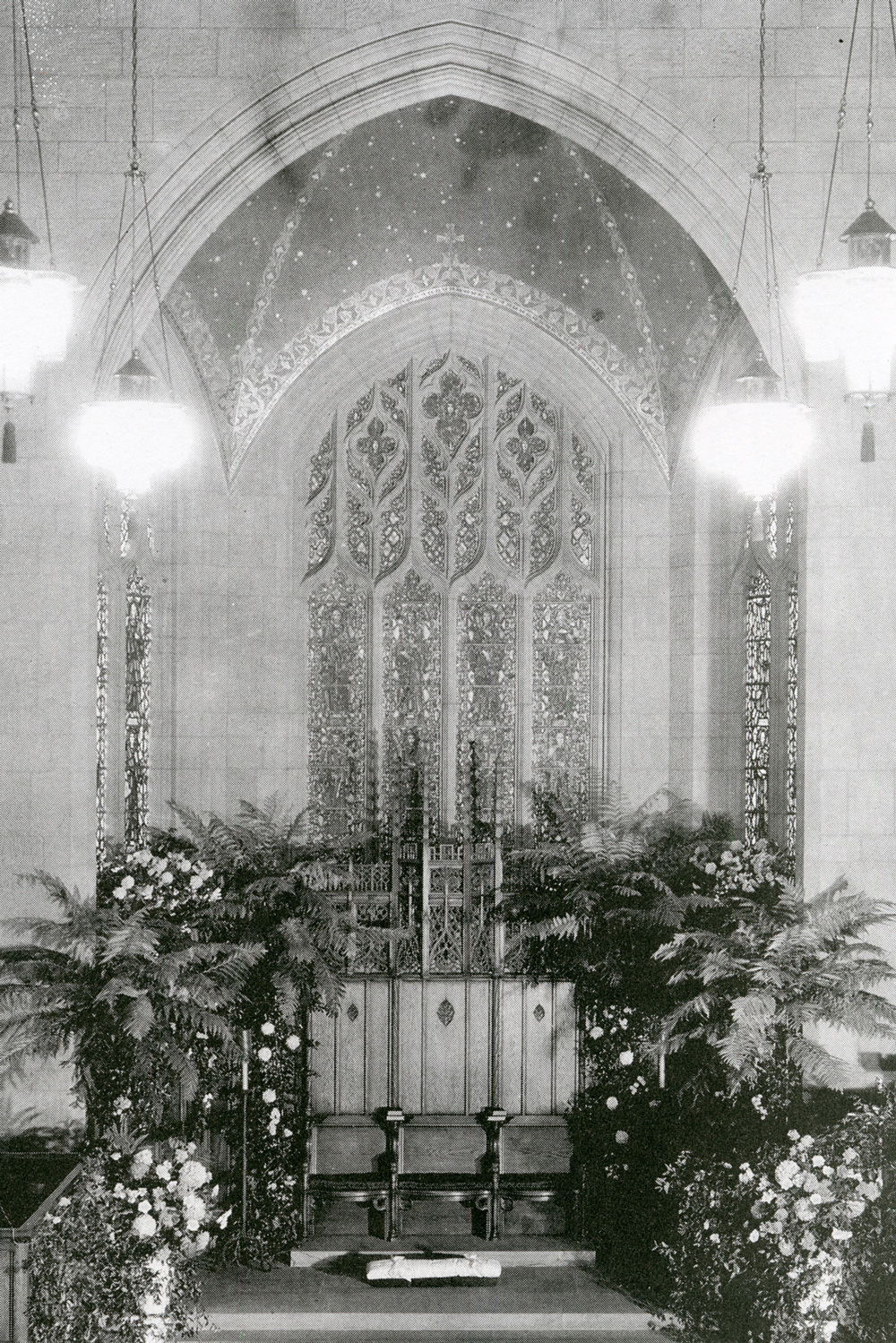 Anna Harkness spent 38 years as a widow with a philanthropic spirit. She gave generously to Yale, the New York Public Library, Tuskegee Institute, the Metropolitan Museum of Art, Hampton Institute, the New York Presbyterian Hospital and, of course, Fifth Avenue Presbyterian Church. She also endowed a chair in Biblical literature at Case Western Reserve. She gave quietly and often anonymously. To give wisely, as the calls increased, Anna Harkness founded the Commonwealth Fund in 1918 with an initial donation of $10 million. Its mission: "To do something good for the welfare of mankind." Her son Edward was its first president. The Commonwealth Fund is fully functioning to this day, with an endowment of $700 million and a stated purpose to "promote a high-performing health care system… particularly for society's most vulnerable and the elderly."
Expanding on the work of her philanthropic-minded husband, Anna Harkness was a philanthropist par excellence. She died at her Fifth Avenue home on March 27, 1926, at the age of 88. Her estate tax, paid by her son Edward, was the highest on record in the United States, and yet she flourished quietly, giving for the common good without public acclaim.
About the Writer
Beverly Elmyra Johnson is a native New Yorker who became a member of the church in 1990. Her experience as a docent at Fifth Avenue Presbyterian has provided a window to view the noble contributions of its members, from its earliest years, to the social, educational and cultural life of New York City.