Music + Arts
Madelyn O. Biggs
Artist, Benefactor (1923–2016)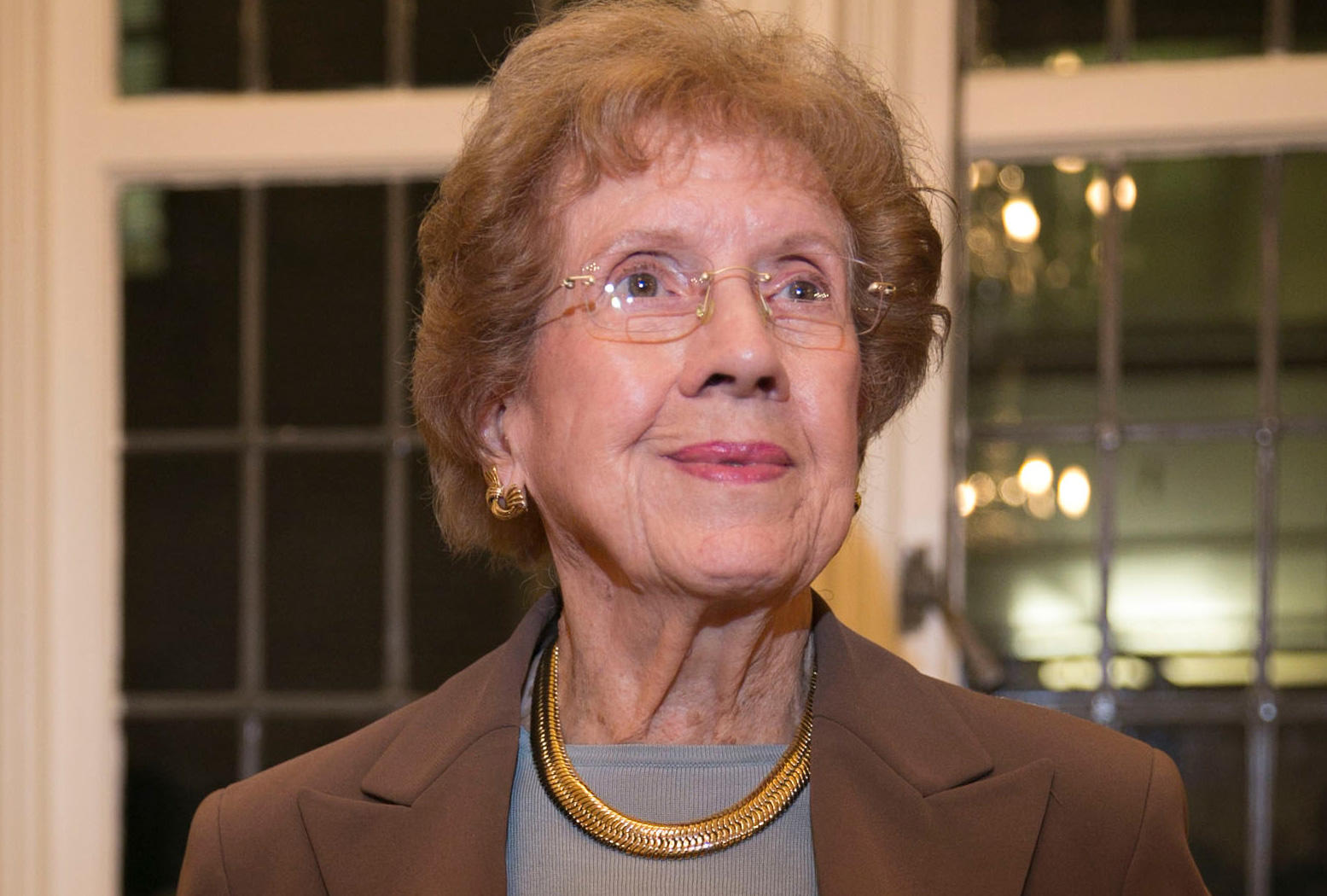 In 1941, at age 17, Madelyn Oesterling arrived in New York City from her hometown of Latrobe, Pennsylvania, to take a course at the Art Career School in the Flatiron Building.
She lived in what she described as "one of the most beautiful Art Deco buildings in New York"—the Salvation Army's Markel Evangeline Residence for Women ("The Evangeline"), on West 13th Street. During her time there she volunteered to welcome servicemen coming home from World War II. It was a time in her life she would never forget.
Madelyn was blessed with an eye for beauty and a passion for good design. At age 18, her artwork was displayed at the American Museum of Natural History's annual young artist's exhibition. She became a commercial artist, earning $2.50 an hour and creating designs for advertising agencies, beverage manufacturers, confectioners, clothing and factory mills. She became the art director at the Beaumont, Heller and Sperling Advertising Company, and in 1948 received the Best of Industry Direct Mail Award for her work for Willson Products, Inc. Madelyn's designs were so successful that the New-York Historical Society has preserved her 1940s collection.
Fifth Avenue Presbyterian Church was Madelyn's church home for over five decades. For eight years I was privileged to know and love Madelyn as a member of the Women's Association Prayer Group. She was blessed with a strong awareness of God's presence in her life and God's love undergirding her. In addition, she was one of the most elegant, stylish and wise women I have ever known.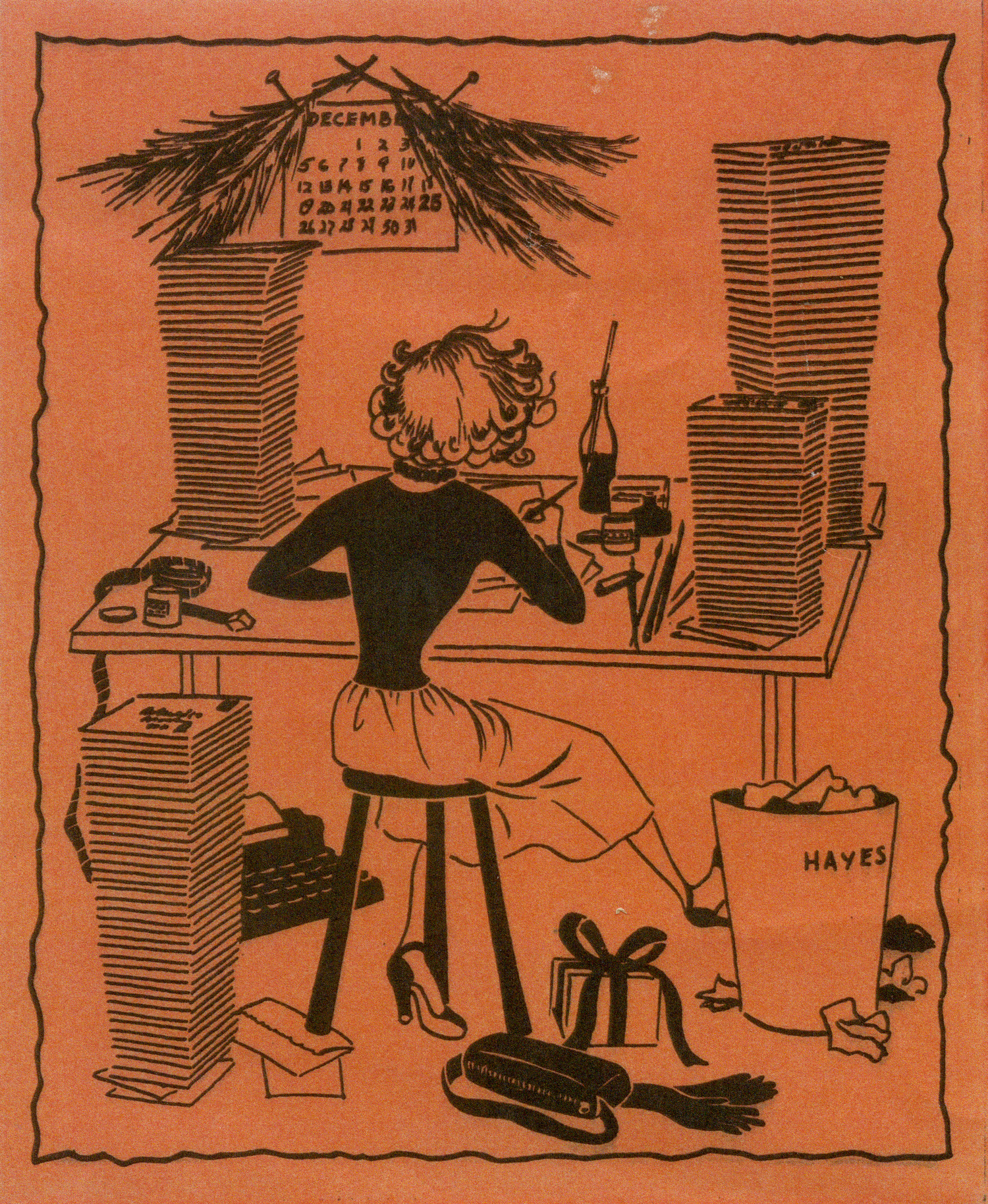 Leadership at the church was a major part of Madelyn's life. She served on all three boards as a Deacon, Elder and Trustee. As a member of the Property Committee, she oversaw major renovations and interior decorating throughout the church building and the manse, and was instrumental in making the Sanctuary wheelchair accessible. With her beloved husband, Richard Biggs, Madelyn led the Couples Club and served for many years on the executive board of the Women's Association. At age 90, when Associate Pastor Kate Dunn invited her to join a Pastoral Care Task Force, she answered, "I have never said no to anything this church has asked me to do, and I'm not going to start now."
Madelyn was forever grateful for the four years she spent at the Evangeline, where she felt "so safe and comfortable in such a caring, loving environment." Late in her life, she made a $1 million bequest to the Salvation Army of Greater New York to create an endowment fund, which will help to maintain the Evangeline for future generations of young women making their way to New York from around the country. In a report on her generosity that appeared in The Wall Street Journal, Madelyn said, "There is no other place like it left for women in the city. I never expected to live this long, but here I am and hoping to do some good before I pass."
About the Writer
Karen Liu is a native of Hawaii and a member of Fifth Avenue (along with her husband, David, and sons, Randall and Todd) since 1997. She has served as a Deacon and Elder, received the Kenneth O. Jones Distinguished Service Award, and is active with the Women's Association, A Circle of Caregiving and other ministries. A leader in early childhood education, she has received multiple awards for her work with children.