Music
Isabella Marshall Graham + Joanna Graham Bethune
Isabella, champion of working mothers (1742–1814) + Joanna, Christian education pioneer (1770–1860)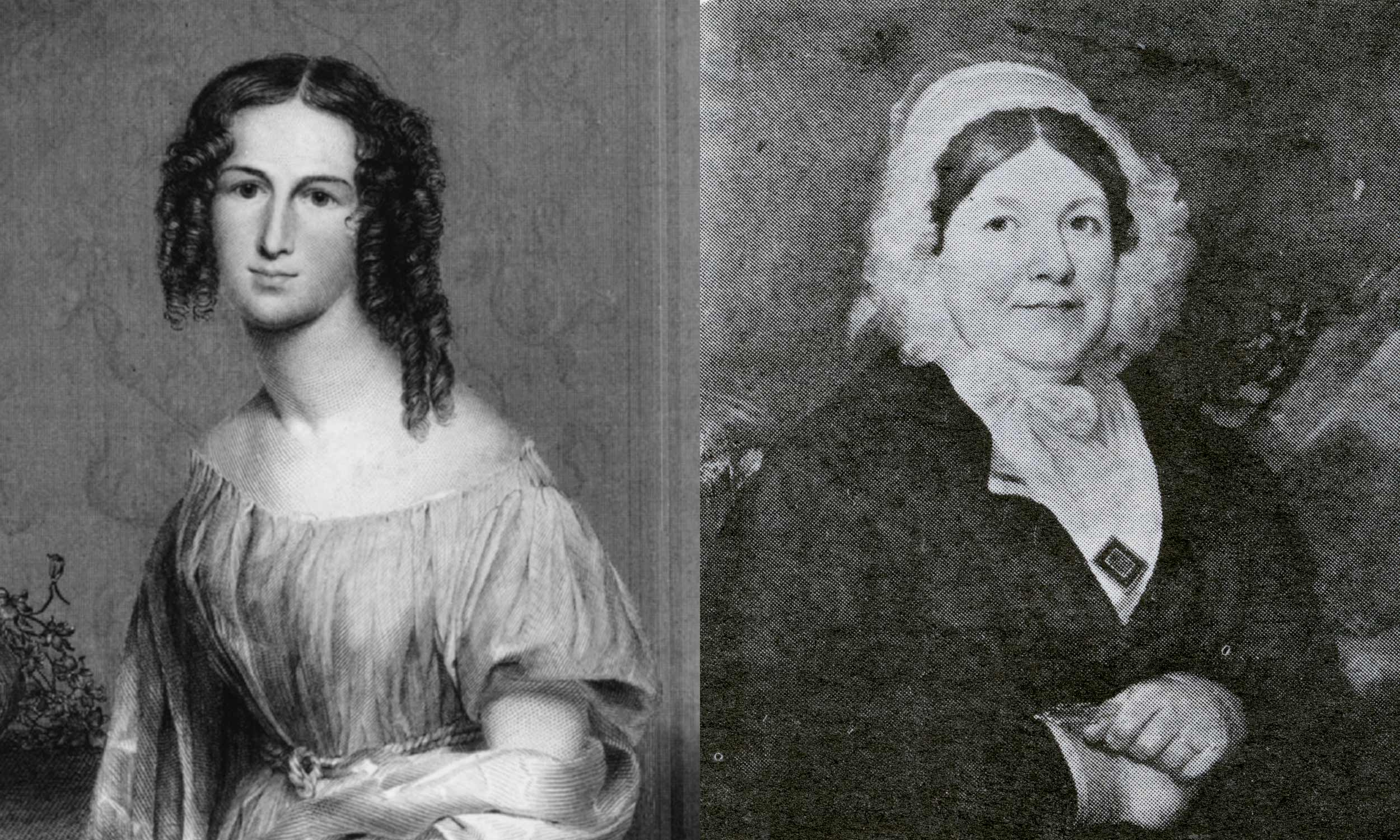 Like 90% of 18th-century Scots, Isabella Marshall Graham received a good education and learned to read. When she was but 29 years of age, her army surgeon husband died during their assignment in Antigua, and she returned to Scotland to care for her three young children and ailing father. To support her family, she used her fine education and opened a school for girls in her hometown of Paisley and then a larger boarding school in Edinburgh. She also encouraged the formation of The Penny Society, a fund for mutual relief in case of sickness to which the subscribers contributed a penny weekly.
After the Revolutionary War, Isabella's former pastor, the Rev. Jonathan Witherspoon, a signer of the Declaration of Independence and president of the College of New Jersey (now Princeton University), encouraged her to bring her gift for benevolence to the infant United States. She arrived with her children in 1789 and opened a school for girls. The family joined the Presbyterian Church in Cedar Street (as we were originally known) in 1810.
Following the 1793 yellow fever epidemic, Isabella and friends Elizabeth Ann Seton (later known as "Mother Seton"), Elizabeth Schuyler Hamilton and daughter Joanna Bethune opened the Society for theRelief of Poor Widows with Small Children to meet the needs of New York City's poorest, most vulnerable children. The society was one of the first organizations of its kind in the United States, and under Isabella's leadership it assisted hundreds of needy widows.
Isabella soon gave up teaching to devote full time to philanthropy and mission work. In 1806 she was among the founders of the New York Orphan Asylum, established to enable widowed parents to work while their children were safely and properly educated and cared for. (Another of the founders was Isabella's friend Elizabeth Hamilton, wife of Alexander Hamilton.) Later renamed the Graham Home for Children, it merged with other organizations over the years and today is known as the Graham Windham Home in Brooklyn, a benevolence long supported by our congregation.
The enduring success of her philanthropic work set her apart from most women of her time. As the historian Dorothy G. Becker has written, "Isabella Graham was one of the first women to move beyond the ladies' sewing circle into long-range institution building."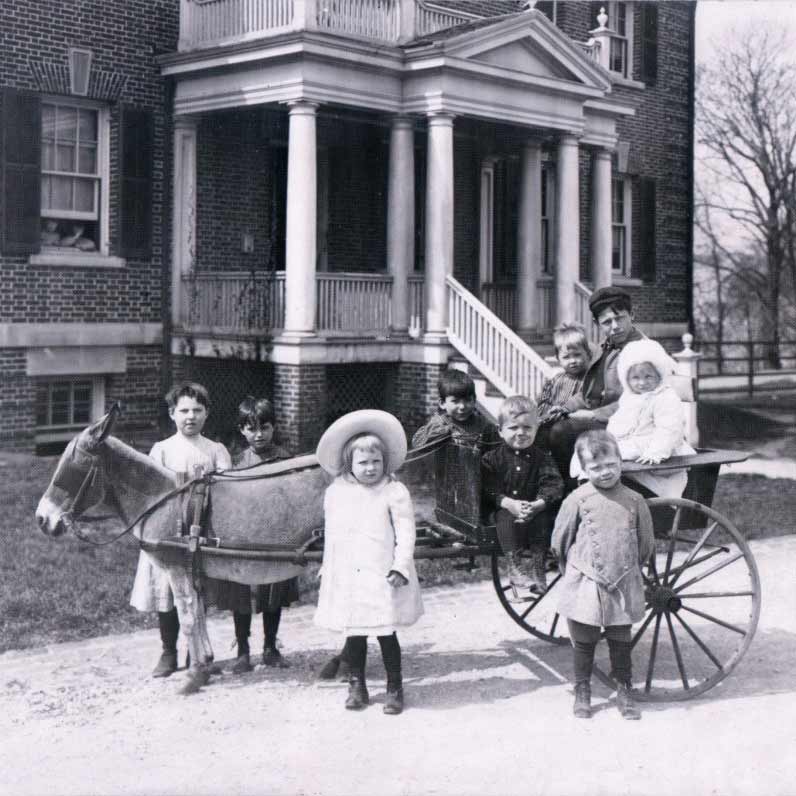 By the time Isabella died in 1814, she had instilled a dedication to public service in her daughter, Joanna Graham Bethune. A deeply pious young woman (she was said to attend church three times a day), Joanna had taught at her mother's school from the age of 19. She also played an important role in the success of the Orphan Asylum, which continued to grow long after her mother's death, serving 200 children annually through the end of the 19th century.
In the 1820s, as New York's working-class population exploded with an influx of immigrants and emancipated slaves, Joanna noticed that their children were unable to read. With no public school system yet in place, she appealed to church Elders for approval to start the first Sabbath school, which would combine basic education with religious instruction. When her first attempts proved discouraging, her husband, Divie Bethune, an Elder of the church and successful businessman, suggested to her, "My dear, don't wait around for the men: Get a few women together and begin the work yourselves."
Mayor DeWitt Clinton advised her to proceed humbly and quietly so as not to stir up opposition, because "nice ladies did not go out to work among the poor." She wisely enrolled Richard Varick, a new member of the Cedar Street congregation (not to mention a former secretary to George Washington, and a former mayor, state assemblyman and state attorney general) as president of the first Sabbath school, which opened in 1827. Over the next 10 years, she would establish nine more schools across the city that educated more than 6,000 children. She supervised them all and taught school herself in the infamous Five Points district. She wrote several books on children's school instruction, which inspired the creation of schools in other cities based on her model.
Joanna rightfully became known as the mother of the Sunday School movement. Less well known was her work in forming the House of Industry after the devastation of the War of 1812. The idea was to employ women in manufacturing to provide a secure footing for them to support themselves and their families. The crafts chosen were intended to be familiar—tailoring, sewing, spinning and knitting—skills that women might have learned as part of their domestic training . Joanna successfully competed for a contract with the U.S. Navy to supply a frigate with all necessary clothing, bed clothes, etc., and provided work to more than 600 "poor but honest" women.
As her final act of public service, she served as chief officer of the Orphan Asylum, resigning after seven years, at age 86. There is a plaque in her honor at the corner of Pearl and Bethune Streets.
About the writer
Jeanne Pape (Isabella Graham and Joanna Graham Bethune) Jeanne Schneider Pape joined Fifth Avenue Presbyterian Church in 1979, has served as a Deacon, Elder and Trustee, and received the Kenneth O. Jones Distinguished Service Award in 2014. She was coordinating the church's tour program when she became interested in Joanna Bethune. As a docent for the New-York Historical Society (during the formation of the Women's History Center), she chanced upon the connection to Joanna's mother, Isabella Graham. Jeanne is the daughter of another remarkable Fifth Avenue woman, Grace Schneider, who was the research associate for two senior pastors, the Rev. Dr. John S. Bonnell and the Rev. Dr. Bryant M. Kirkland.