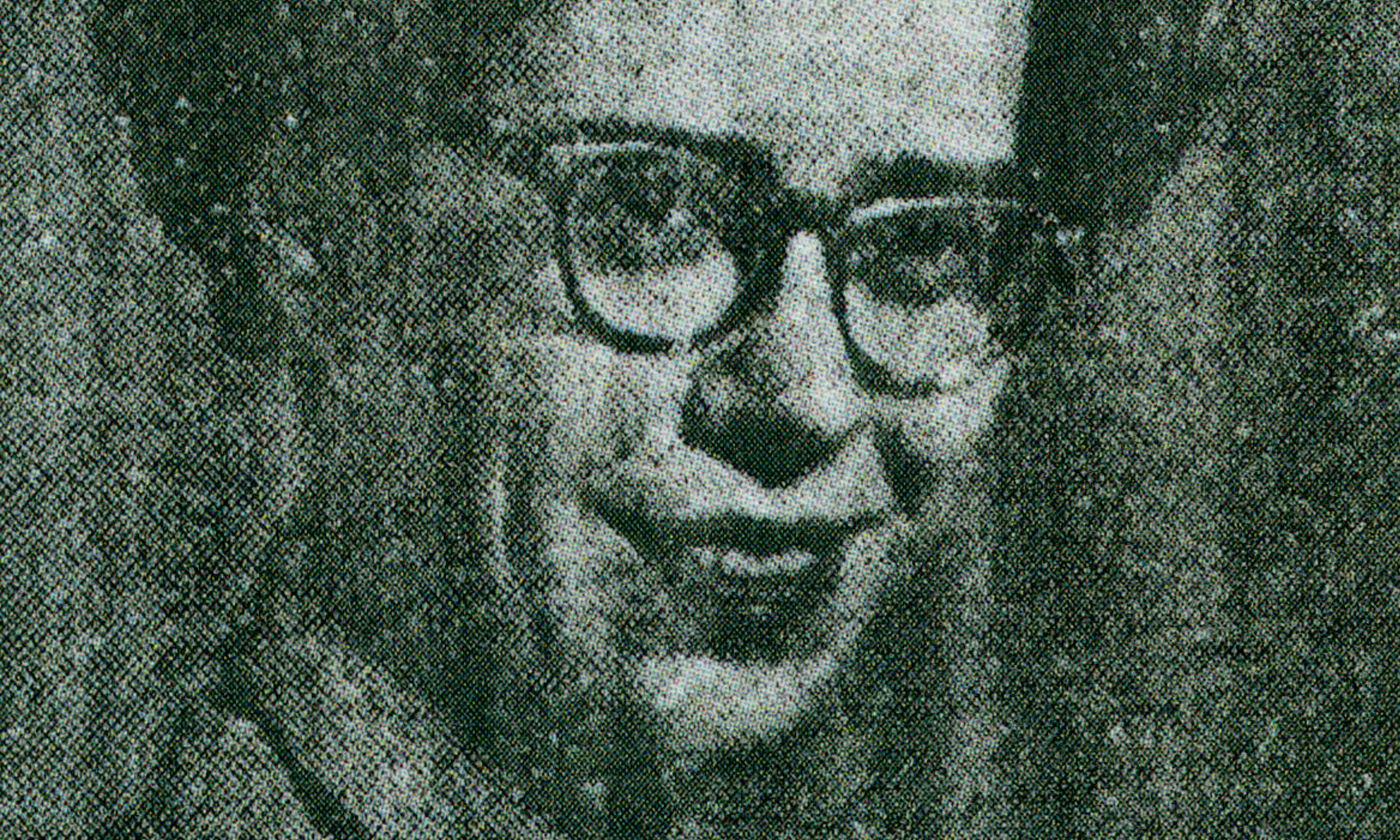 Historian, painter, missionary, genealogist, published author.
Known to her contemporaries for her prolific historical articles in The Voice (the official house organ of Fifth Avenue Presbyterian Church), Elfrieda Kraege's talents extended well beyond these walls.
A native of Lima Center, Wisconsin, Elfrieda joined the church in 1957, when she came to New York to work on the denominational staff of the Presbyterian Church, following a three-year assignment with the Office of Presbyterian Missions in Seoul, South Korea. In a 1962 Voice article, "To Armed Forces Personnel Abroad," Elfrieda argued for more activities for military personnel off the base to encourage fellowship with local Christians.
Elfrieda's in-depth research skills and excellent writing ability led her to become a contributing editor of The Voice and, in 1970, the church's official historian. Until her retirement in 1988, she wrote countless articles on the history and architecture of the church, including a five-part series, A Women's History of the Fifth Avenue Presbyterian Church, and an eight-page Our Church, A Retrospective. To the delight of the congregation, in the mid-1970s she wrote a series of historical vignettes featuring quirky facts from church history. (For instance, did you know that one of our earliest members, General Ebenezer Stevens, left an eyewitness account of the Boston Tea Party?)
Her insatiable curiosity even led her to become an organ aficionado. In 1974, The Tracker (the journal of the Organ Historical Society) published her article, "The Early Organs of the Fifth Avenue Presbyterian Church." Here Elfrieda offered a detailed history of our Sanctuary organ, including technical specifications and construction details, and a list of church organists from 1854 to 1899. The article appeared with an editor's note: "Miss Kraege says that she is not an organist, which may be true, but her keen interest and careful attention to detail single her out as an exact and important author to whom we are greatly indebted."
The art world held a dual interest for Elfrieda. Not only was she a painter (a portrait of Senior Pastor Bryant M. Kirkland and a view of the church exterior were some of her best known-works) but also an art historian. She wrote a series of Voice articles, American Painters and FAPC, with little-known facts about artists and portraits related to the church that are part of collections in other parts of the country. Some of Elfrieda's genealogical and historical works also were published, most notably The Kirkland/Kirkland Families, 1600s-1800s (with a few 20th Century items) (1979) and her History of Christian Work Among Chinese in Japan, 1904-1963 (1963). Altogether Elfrieda published 22 works in 29 publications that are held in 54 libraries worldwide.
Without Elfrieda's scholarship and love for this church, this exhibition might not have been possible—or it surely would not have been as rich. As she wrote in one of her many histories, "God has been glorified in our church by careful and loving service." No one fulfilled those words more completely than Elfrieda herself.
About the Writer
Judy Moseley's working life was in the world of business as a corporate researcher, competitive intelligence analyst and knowledge manager. She has a master of science degree in Library & Information Science and is an dedicated volunteer in the Fifth Avenue Presbyterian Church Archives. She has been a member of the church since 2010.